About Us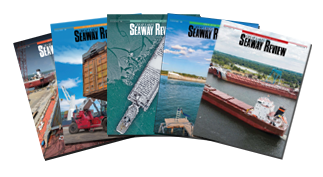 Great Lakes/Seaway Review is the premier publication for commercial shipping on the Great Lakes St. Lawrence Seaway system. For over 50 years of publication the magazines quarterly issues are read by industry leaders who make decisions on how, when, and where to ship bulk and general cargoes by water from the U.S. and Canada to markets around the world. The high visibility, internationally circulated, full color magazine combines editorial excellence with a high-quality graphic environment and has been called "as beautiful as it is important".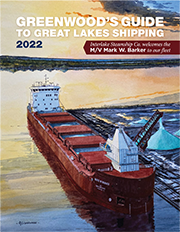 Greenwoods Guide: Annually, the Seaway Review staff produce a staple in the Great Lakes/Seaway shipping community, Greenwood's Guide, to be utilized by all segments of the Great Lakes shipping industry: owners, operators, agents, governments, libraries, suppliers, import-export, terminal operators, overseas shippers and more.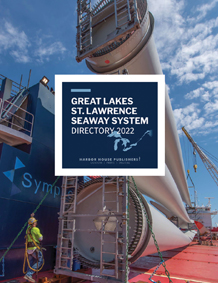 System Directory: The St. Lawrence Seaway Management Corporation in Canada and the Great Lakes St. Lawrence Seaway Development Corporation in the U.S. are work closely with Harbor House Publishers to produce the Great Lakes St. Lawrence Seaway System Directory, a dynamic and comprehensive publication used throughout the region and world-wide.
This comprehensive guide to international shipping in the Great Lakes Seaway System, the System Directory is available in July Annually. Its content includes detailed overview of the system, including maps, charts and physical characteristics, a section on system ports, a section on carriers serving the system and a directory to system businesses.
These products are all a part of Harbor House Publishers is a magazine, directory, guide, book and newsletter publisher with a specialty in regional publications. Established in 1969, Harbor House Publishers is based in Boyne City, Michigan and publishes the quarterly magazine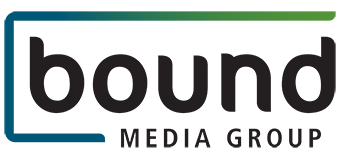 All of these are part of the Bound Media Group family. Bound Media Group is a media and marketing communications company with industry-leading products and services is proud to serve this community as well as the in Agriculture. Our print and digital media properties, events and client-driven custom solutions are reputable and proven, serving customers' evolving needs since 1887.