American Steamship Company's Operating Fleet to be Certified by Green Marine
American Steamship Company, a pioneer in Great Lakes marine transportation, is the first domestic ship owner headquartered in the State of New York to participate in Green Marine, the leading voluntary environmental certification program for North America's maritime industry.
With a fleet of six self-unloading free-flowing dry bulk vessels operating on the Great Lakes, American Steamship Company strives to be recognized as a responsible corporate citizen in the region by meeting the environmental needs of its customers, regulatory agencies, and the local communities. This vision is reflected in American Steamship Company's Community Partnerships Program (CPP), which aims to improve communities by proactively selecting, supporting, or developing programs that will enhance the socio-economic viability of communities where the company has a significant presence.
"With more than 115 years of experience, American Steamship Company has responded to numerous changes in Great Lakes shipping," noted Kevin P. McMonagle, American Steamship Company's President. "Today, we are committed to adapting our operations to minimize the environmental impact of our vessels and facilities, and we firmly believe that Green Marine's program will serve us well as a guiding framework to go beyond regulatory obligations to achieve the highest environmental standards."
Green Marine's President David Bolduc was delighted to welcome American Steamship Company to the voluntary initiative. "By joining Green Marine, American Steamship Company is further strengthening its commitment to sustainability by choosing to benchmark its efforts, and have the results externally verified," he said. "There are nearly 50 Green Marine participants operating on the Great Lakes that are committed to the program, and they will certainly benefit from American Steamship Company's experience, and I hope, vice versa."
To achieve Green Marine certification, American Steamship Company will assess its operating fleet's environmental performance through key performance indicators that address such issues as greenhouse gases, ballast water discharge, air emissions, oily water, waste management, and ship recycling. The certification process is rigorous and transparent, with results independently verified every two years, and each participant's individual performance made public annually.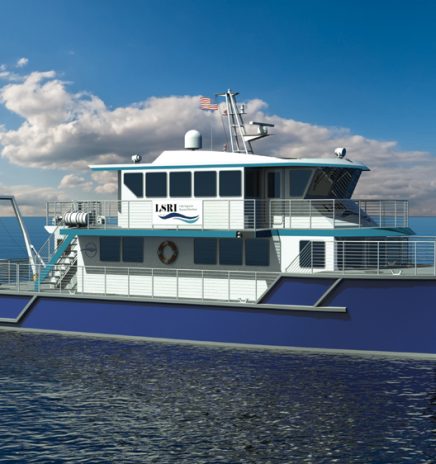 A special low-emissions research vessel being designed for the Lake Superior Research Institute at the University of Wisconsin-Superior entered the construction phase in October 2022. The LRSI commissioned leading digital... Read More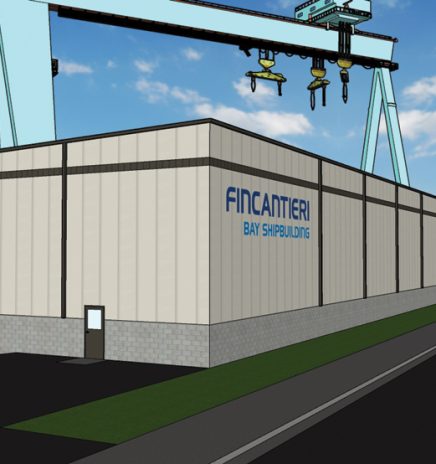 Fincantieri Bay Shipbuilding expects the completion of a new, 19,000-square-foot machine shop at its Surgeon Bay, Wisconsin, shipyard later this year. The company broke ground on the project last September... Read More