Canadian Ballast Regs Under Fire: Domestic Fleets Point Out Competitive Disadvantages, Impact on Post-pandemic Recovery
Ballast Water Regulations released by Transport Canada (TC) in June continue to make waves. The new law applies to vessels operating in Canadian waters and Canadian-flagged vessels trading anywhere in the world.
According to TC, the rules are based on the federal government's global approach to managing ballast water. They require vessels to:
Plan ballast water management and reduce the number of organisms in their ballast water, typically accomplished by installing ballast water management systems (BWMS)
Carry a valid certificate, keep records and undergo regular surveys and inspections
The Chamber of Marine Commerce (CMC) is standing for Canadian carriers. President and CEO Bruce Burrows says the regulations unfairly target Canadian ship operators who have spent billions of dollars on new fuel-efficient eco-ships. At the same time, the regulations give an extra six years for compliance to owners of older vessels, including virtually all the U.S.-flagged ships operating in the Great Lakes/St. Lawrence Seaway system.
The new regulations have been under development for the better part of a decade, according to TC. CMC has been involved, repeatedly alerting federal regulators and politicians that "this inequitable treatment creates an unlevel playing field between Canadian and U.S. domestic fleets."
Most of the U.S. ships trading in the Great Lakes operate in freshwater, which causes less corrosion and provides for a longer service life. As a result, the U.S. lakers were built prior to 2009, a dividing point for when compliance is required.
Ships built before 2009 have until 2030 to comply. Those built after 2009 must comply by 2024, which includes Canadian domestic carriers which are amid major fleet renewal programs.
"The regulations as they stand may actually impair rather than protect the environment, as shipowners with newer ships will have to seek extensions or will be installing systems at great expense that don't work," Burrows says. "At the same time, the exorbitant and escalating costs of attempting to install systems will make new ships less competitive and completely undermine the Canadian governments goals to reduce emissions and support the advancement of technology."
Burrows questions why the year 2009 was selected.
According to Naim Nazha, executive director of TC's Navigation Safety and Environmental Programs, the Ballast Water Regulations were developed after close consultation with the Canadian shipping industry and other stakeholders, including the Government-Industry Working Group on Ballast Water.
The regulation has been established to align the nation with the International Maritime Organization (IMO) standard. Canada is a signatory to the IMO Ballast Water Management Convention. The U.S. is not, and the U.S. Environmental Protection Agency (EPA) is currently not imposing a deadline for installing BWMS for any vessels – whether U.S. or Canadian.
According to Nazha, the older vessels have received compliance extension to address specific installation challenges faced by ships that were built before the era of using BWMS.
The EPA states that it's not imposing deadlines because there are no practical or suitable BWMS available for use in the system. Developers and manufacturers have focused on saltwater solutions much more than the systems niche market.
Domestic Ships and Invasive Species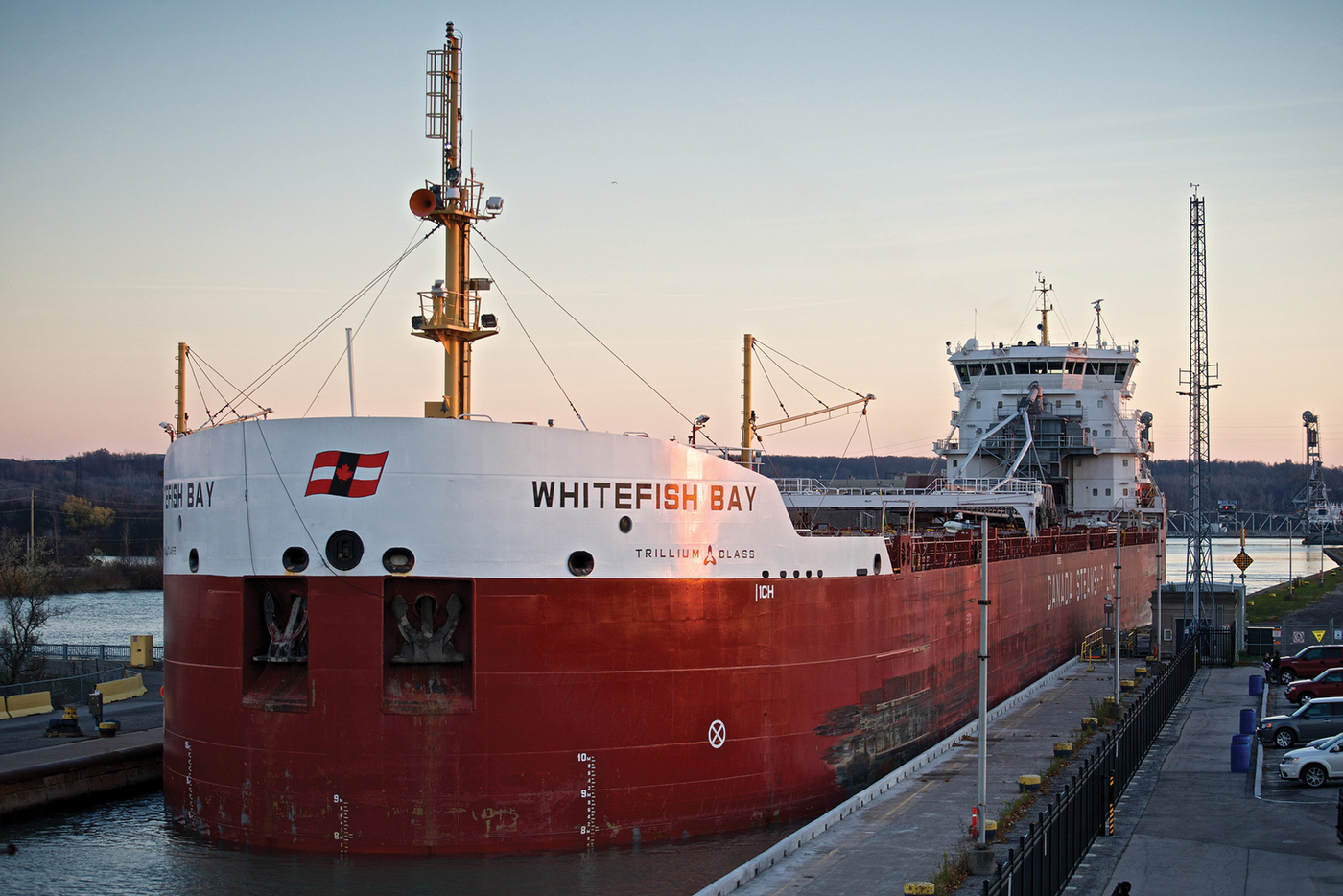 According to research published by The St. Lawrence Seaway Management Corporation and the U.S.-based Great Lakes St. Lawrence Seaway Development Corporation, there have been no new introductions of non-native invasive species attributed to ship ballast water in the Great Lakes reported since 2006. At that time, Canada and U.S. ballast water requirements jointly came into effect, instituting a requirement for salties to "flush" their ballast tanks while still at sea. The process and water salinity clears invasives that may be aboard before they enter the system.
In addition to onboard treatment systems, Canada's new regulations require continued at-sea flushing.
"A ship traveling to Canadian freshwater ports from outside of Canada will be required to first exchange its ballast water, then manage it to comply with the IMO Convention performance standard," Nazha says. "This is sometimes referred to as 'exchange + treatment,' and studies indicate that this requirement will increase environmental protection at freshwater ports. This exchange requirement does not apply to ships carrying ballast water taken onboard in waters under Canadian jurisdiction or in the United States' waters of the Great Lakes Basin."
International fleets already meet the new regulations, having installed various systems that keep them trading around the world and flushing before entering the system. Because Canadian and U.S. domestic vessels do not travel overseas, they pose no risk of introducing new invasive species into the system.
According to TC, a Canadian ship that trades at United States ports, including those within the Great Lakes Basin, is considered to be operating internationally.
Assessing Impact
If newer ships are forced to meet the 2024 deadline, extra costs will likely be passed on to Canadian manufacturing and agricultural customers, making them less competitive than their U. S. counterparts, according to CMC. These costs would be added at a time when inflation on raw materials and consumer goods is already at a 10-year high and the world attempts to recover from the pandemic.
"As it applies to grain vessels, the unnecessary costs for these ineffective measures will in part be borne by grain producers in western Canada and will make Canada less competitive in the international marketplace," says Wade Sobkowich, executive director of the Western Grain Elevator Association. "The federal government should ensure all vessels traveling within the Great Lakes/St. Lawrence Seaway are treated the same and given the later deadline of 2030 at the very least. We further suggest that Canada reach out to our American counterparts and make a bilateral arrangement for ballast water management standards in the GL/SL region that are practical, equitable and achievable for domestic fleets."
Catherine Cobden, president and CEO of the Canadian Steel Producers Association, says: "To be able to serve its North American supply chain and to remain globally competitive, the Canadian steel industry depends on reliable, flexible and cost-effective marine transport of goods throughout the Great Lakes system. These ballast water regulations will directly pose an impediment to the Canadian steel industry and many other users of marine freight transportation. These regulations will significantly increase our costs, limit the availability of vessels and put thousands of steelworker jobs at risk."
Weighing Costs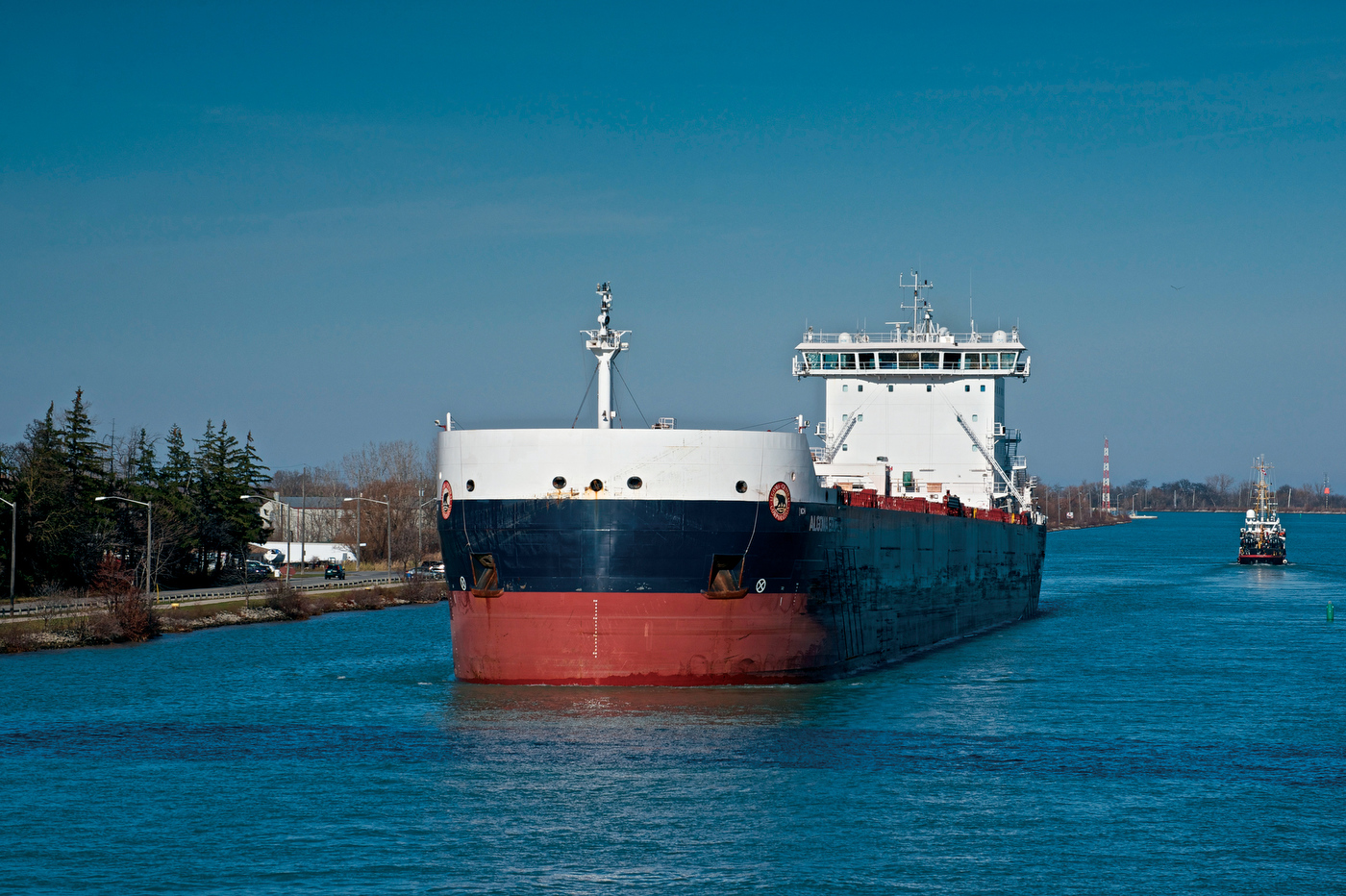 The Canadian government is including domestic ships in the rules to reduce the potential risk of spreading future species that might be introduced in the binational connected waters. According to Burrows, their calculation of the benefits of these regulations are almost entirely based on theoretical future invasions – which do not match the real-world experience of the Great Lakes for the past 15 years.
TC's calculation of the costs associated with installing treatment systems on domestic ships is also underestimated. A recent study by Research and Traffic Group, showed that it would cost more than C$560 million to finance, install and operate treatment systems on all Canadian domestic ships working in the Great Lakes and St. Lawrence River, versus C$31 million in expected environmental benefits.
Canada Steamship Lines, a division of The CSL Group (CSL), which has built seven new ships in the last decade, recently trialed a ballast water treatment system on a Great Lakes vessel built in 2012. Louis Martel, president and CEO of CSL, says early results show that the purchase and installation costs are well above government modelling; the operational costs of the system, including trading delays caused by system constraints are higher than anticipated; and the system is not yet able to consistently meet regulatory environmental performance criteria.
"Environmental protection is extremely important to us," says Martel. "Canadian regulators should have taken the time necessary to gain experience from our prototype and crafted smarter legislation based on science and economic fairness. We fear it is likely these regulations will produce unintended negative consequences on Canadian industries, consumers and the environment."
Gregg Ruhl, CEO of Algoma Central Corporation, says targeting new vessels could perversely lead to ship operators prolonging the life of older, less-efficient ships.
"Algoma Central has spent over C$500 million to renew our Great Lakes fleet with 11 brand new vessels that are 40% more carbon-efficient and are equipped with scrubbers that virtually eliminate many air pollutants," says Ruhl. "We are environmental leaders and yet we are being penalized with unfair and impossible expectations. Does it make sense for companies to invest in fleet renewal if it puts them at a disadvantage to their competitors?"
TC estimates that the rules could keep 34 species from being introduced and spread in Canada by 2044, helping the government meet its climate objectives. Nazha says that by preventing harm to the environment, the regulations are expected to provide C$980 million in economic benefits to Canadians over this period.
Beyond questionable gains, Burrows says the rules violate several policy objectives, including the Canada Shipping Act, development of a regulatory scheme that encourages viable, effective and economical marine transportation and commerce; the promotion of an efficient marine transportation system; encouraging the harmonization of marine practices; and the establishment of an effective inspection and enforcement program (e. g. as ships would be penalized for not complying with something currently impossible to comply with.)
"The Canadian government is imposing a half-baked solution onto Canada's 'hometown' fleet that would add minimal environmental benefit while imposing a significant economic impact on the important Great Lakes/St. Lawrence trade corridor," Burrow says. "Simply put, some of our shipowners will be spending millions on technology that may not work, while our government provides favorable treatment to our U.S. competitors."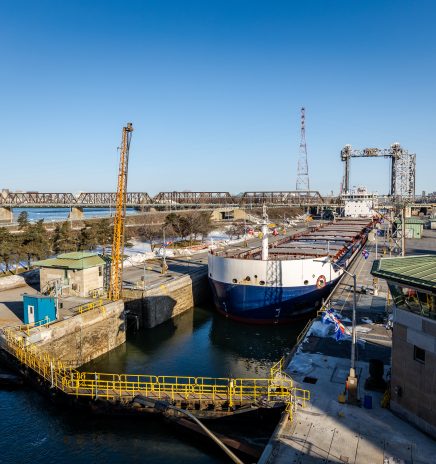 The 2023 navigation season on the St. Lawrence Seaway is now underway. On Wednesday, March 22, 2023, Terence Bowles, president and CEO of the St. Lawrence Seaway Management Corporation (SLSMC),... Read More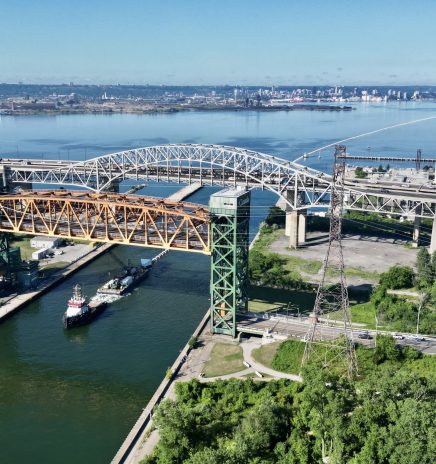 More than 36 million metric tons (mmt) of cargo transited the Great Lakes/St. Lawrence Seaway System during the 2022 navigation season, according to the St. Lawrence Seaway Management Corporation (SLSMC)... Read More