Canadian Coast Guard Dedicates CCGS Vincent Massey
The Honourable Jean-Yves Duclos, Minister of Public Services and Procurement, on behalf of the Minister of Fisheries, Oceans and the Canadian Coast Guard, the Honourable Diane Lebouthillier, officially welcomed the CCGS
Vincent Massey
, the third of three medium interim icebreakers, to the Canadian Coast Guard fleet at a dedication to service ceremony held September 11, 2023, at Quai de la Reine, in Québec City, Quebec. The vessel joins the fleet of icebreakers that keep Eastern Canada's waterways open and safe throughout the winter months.
The CCGS Vincent Massey joined its medium interim icebreaker brethren the CCGS Jean Goodwill and CCGS Captain Molly Kool in providing icebreaking services in the St. Lawrence River, Gulf and Atlantic region. Like all Canadian Coast Guard vessels, the CCGS Vincent Massey is also equipped to support environmental response and search and rescue operations, when needed.
The CCGS Vincent Massey's namesake was the first Governor General of Canada born in Canada following Confederation. Dominique Demers, a Canadian children's novelist best known for the Mlle Charlotte series, is sponsoring the CCGS Vincent Massey. In maritime tradition, the vessel sponsor is a civilian who participates in a vessel dedication ceremony and takes an ongoing interest in the vessel's operations.
The three medium interim icebreakers were acquired to supplement the Canadian Coast Guard's existing fleet while new ships are being built under the National Shipbuilding Strategy.
Contracts under the National Shipbuilding Strategy are estimated to have contributed approximately $21.26 billion ($1.93 billion annually) to Canada's gross domestic product, and created or maintained over 18,000 jobs annually between 2012 and 2022.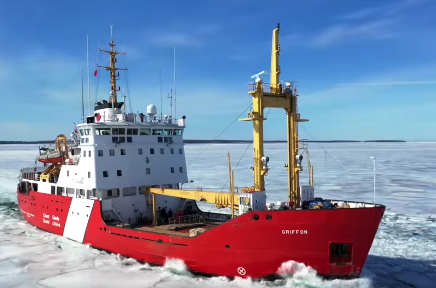 The Honourable Jean-Yves Duclos, Minister of Public Services and Procurement, on behalf of the Minister of Fisheries, Oceans and the Canadian Coast Guard, the Honourable Diane Lebouthillier, officially welcomed the... Read More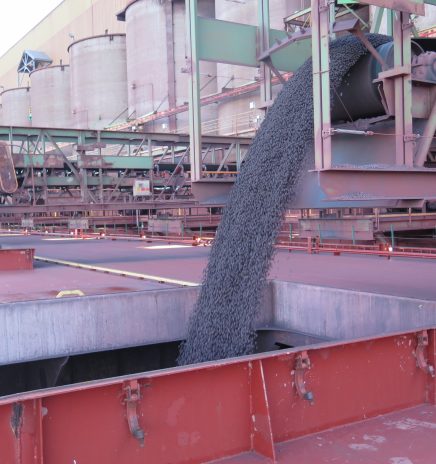 The Lake Carriers' Association reports that Iron ore shipments on the Great Lakes in August increased by 8.6 percent compared to 2022 to a total of 5.5 million tons. Shipments... Read More