Funding for Port Weller Dry Docks Cargo Terminal Project
Canada's Minister of Transport, the Honourable Omar Alghabra, has announced an investment of up to $5.2 million, under the National Trade Corridors Fund, for the second phase of the Port Weller Dry Docks Cargo Terminal Project.
This project will improve the areas of the port that are being used for the handling of cargo. It will also develop around 11 acres of land that is available, but not being used, from the dockside to the cement trans-loading facility, as well as around the cargo laydown and handling area.
As demand for cement continues to rise, and there is less land for port development, this project will increase capacity in the Niagara ports network. It will also improve transportation connections between Niagara ports, making it easier and more efficient to deliver goods to different markets.
The National Trade Corridors Fund is a competitive, merit-based program designed to help infrastructure owners and users invest in the critical transportation assets that support economic activity in Canada. A total of $4.6 billion over 11 years (2017-2028) has been allocated to the program.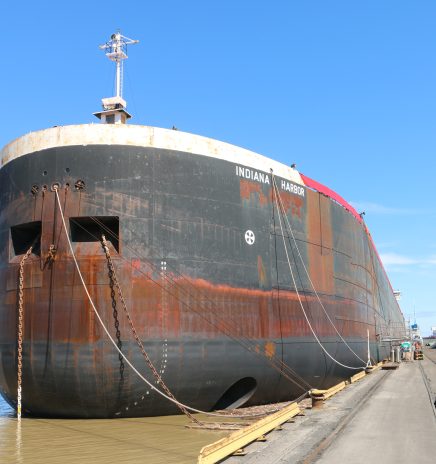 The Toledo-Lucas County Port Authority has shared the results of the Economic Impacts of Maritime Shipping in the Port of Toledo, a report documenting the many contributions made by the... Read More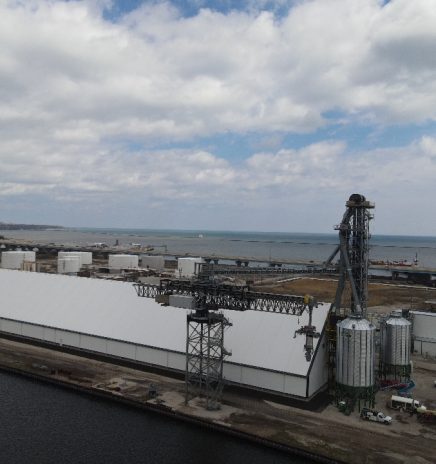 Port Milwaukee and The DeLong Co., Inc. have celebrated the grand opening of the $40-million Agricultural Maritime Export Facility on Jones Island. Representatives from the Port, DeLong and the city of... Read More