HOPA Celebrates Start of Shipping Season
The Hamilton-Oshawa Port Authority (HOPA) has celebrated the start of the 2023 shipping season with the ceremonial presentation of the Top Hat to the captain of the first vessel to arrive. The Top Hat tradition began in 1947.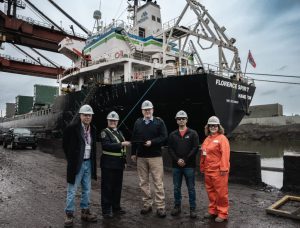 The vessel M/V Florence Spirit arrived at the Port of Hamilton from Detroit on March 22 for delivery to Pier 21, ArcelorMittal Dofasco. M/V Florence Spirit Captain Michael Rodaway was presented with this year's Top Hat for the Port of Hamilton.
The MV Florence Spirit is the first of more than 150 vessels carrying key raw materials that are scheduled for delivery to ArcelorMittal Dofasco this year.
Port of Oshawa
In Oshawa, the first vessel of the 2023 shipping season, M/V NACC Quebec, arrived from Port Daniel, delivering cement to St Marys Cement on March 28.
Captain Orval Bouchard, who has been with Algoma for nearly three years, was presented the Top Hat for the Port of Oshawa.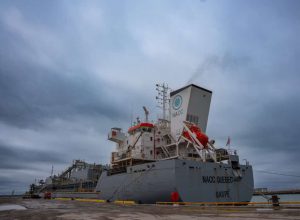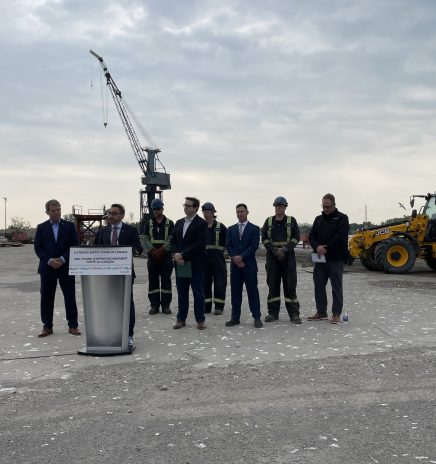 Canada's Minister of Transport, the Honourable Omar Alghabra, has announced an investment of up to $5.2 million, under the National Trade Corridors Fund, for the second phase of the Port... Read More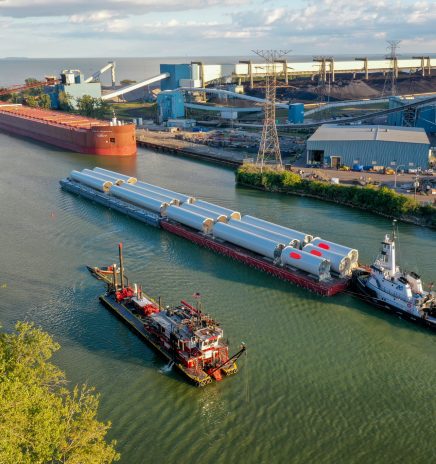 The U.S. Environmental Protection Agency (EPA) has announced the initial steps in the development of programs that will invest $4 billion from the Inflation Reduction Act in the nation's port... Read More