HOPA Expands with Niagara Ports
HOPA Ports is led by a specific mission: to create and lead an integrated port network on the Great Lakes. With the help of our partners, we've never been more energized about the momentum building around the Great Lakes.
After successfully amalgamating Hamilton and Oshawa's ports, HOPA solidified its expansion into the Niagara Region by assuming management of 200 acres of industrial property along the Welland Canal in Thorold and purchasing properties in Thorold and Port Colborne. We are now responsible for 1,000 acres of working waterfronts across the Greater Toronto-Hamilton Area (GTHA).
Transportation-intensive, marine industrial land is in short supply in Southern Ontario. Though the 200-acre property in Thorold opened the door, HOPA's Niagara Ports plan is a proposed network of multimodal hubs along the Welland Canal, including in Port Colborne on Lake Erie, giving HOPA a foothold on the upper Great Lakes. HOPA's growth has taken place alongside the efforts of local partners, who are well aware of Niagara's unique maritime opportunity and have been advocating for years to better leverage this natural asset as an economic driver.
In 2018, C$94 billion in total freight value crossed both ways at the Niagara border, connecting Canada and New York state. As a key conduit for trade between Canada and the United States, the Niagara region and the Welland Canal play a major part in creating an integrated port network.
Advancing Options
Currently, Niagara's marine capacity is underutilized. These hubs will strengthen and improve the overall performance of southern Ontario's freight network and marine transportation system, reducing bottlenecks and improving choice and fluidity for shippers.
With a trade-oriented economy, postsecondary institutions and local appetite, Niagara is creating space for established businesses to grow, as well as attracting new entrants as part of the growth plan. Its municipal governments and economic development agencies are keen to explore new technologies and emerging commodity markets in sectors like energy, electrification and advanced manufacturing.
As a designated Canadian Foreign Trade Zone, businesses in Niagara may leverage a suite of government programs to make the import and export of materials more cost-effective. Businesses like Canadian Maritime Engineering Ltd. and Heddle Marine are working to revive Ontario's shipbuilding and repair sector – and Niagara plays a vital role in its potential growth.
Building on Successful Strategy
HOPA has a proven track record of leveraging the unique aspects of this property type to attract investment, create jobs and facilitate trade. We have been successful in diversifying cargo types and attracting vertically-integrated industries to southern Ontario at Hamilton Port. HOPA has been able to bring in C$400 million in private sector investment over the past 10 years. I credit this to our collaborative and custom approach to industrial real estate deals.
Industrial uses have become increasingly constrained in Toronto, Peel, York and Hamilton. Niagara is one of the best-positioned areas to help maintain southern Ontario's industrial capacity. The GTHA is one of Canada's fastest growing urban regions, with some of North America's worst road congestion. Soon, it will surpass 9 million people and, by 2046, its population could be as high as 20 million.
We need to be thinking about the transportation network and industrial supply chains needed to sustain a population of that size. The expansion of trade capacity at Canada's Great Lakes ports is essential to the growth and competitiveness of the agrifood, construction and manufacturing sectors. Investment in maritime infrastructure could transform supply chains and local economies, while making a fundamental environmental improvement in Canada's national transportation system.
Optimizing use of marine transportation in Southern Ontario would help Canada achieve carbon reduction targets by reducing GHG emissions and the strain on our highways. After all, every vessel represents 1,000 trucks off our congested highways and a 500% reduction in GHGs.
Canada's trade infrastructure must evolve to meet our domestic needs and to enhance relationships with our trading partners. We, along with our partners, see Niagara as a key component of an integrated port network in southern Ontario in expanding existing capacity and supporting future opportunities.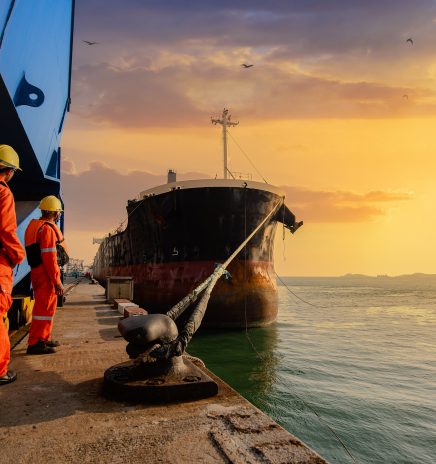 Twenty years ago, when I was a journalist working in newspapers, economists and various other experts were sounding the alarm about impending skills and labour shortages coming down the pipeline... Read More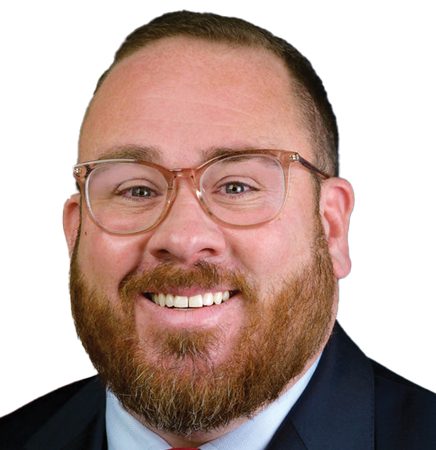 Promoting the Seaway through partnership and collaboration It is an honor to serve the stakeholders, users and customers of the Seaway on behalf of the Biden-Harris Administration as the eleventh... Read More