In Short: News from January–March 2022
Cleveland-Cliffs Idles Indiana Harbor Blast Furnace
Cleveland-Cliffs Inc. is indefinitely idling its Indiana Harbor #4 blast furnace (IH#4). According to the company, this action is the result of operational improvements, particularly adding significant amounts of HBI to the burden of blast furnaces and maximizing scrap usage in the basic oxygen furnaces. Employees working at IH#4 will be reassigned within Indiana Harbor Works.
Cleveland-Cliffs will continue normal operations of Indiana Harbor Works, including its two steel shops, the hot strip mill and all its finishing facilities, as well as the nearby Riverdale Works. With both Indiana Harbor blast furnaces #3 and #4 now indefinitely idled, all downstream operations including Riverdale Works will be supplied by the company's flagship high-productivity IH#7 blast furnace.
IH#4, which has a production capacity of 2.1 million net tons of hot metal per year, is expected to cease production within the next two months.
New Round of MARAD Grants Open for Ports
The U. S. Department of Transportation Maritime Administration has made nearly $450 million in new grant funding available for port-related projects through the Port Infrastructure Development Program (PIDP). President Joe Biden signed the Infrastructure Investments and Jobs Act into law last November with a $2.25 billion promise to ports through the PIDP. The current total of $450 million is for FY2022, the largest annual amount in the program's history.
The grants help ports expand capacity and improve the movement of goods through supply chains. Applications are due by May 16, 2022.
Corps Using New Water Level Forecast Tool
Using historical data similar to recent conditions, the U. S. Army Corps of Engineers Future Scenarios product illustrates Great Lakes water level variabilities.
"The tool allows us to investigate the different meteorological or hydrological conditions impacting the Great Lakes basin and how they affect water levels," says Deanna Apps, Detroit District watershed hydrology section physical scientist.
The tool is explained at youtu.be/Jyl8RkNBIy0.
Future scenario graphics are updated quarterly on the Detroit District website at go.usa.gov/xtK3U.
Interlake Adds Tug to its Ludington Base
After making the journey up the Atlantic coast and through the St. Lawrence Seaway, Interlake Logistics Solutions recently acquired U. S. Army tug arrived in Ludington, Mich. LT-805 is 128 feet long, 500 tons and has a 19-foot draft.
A crew of seven mariners made the 16- day, 2,860-nautical mile transit from Norfolk, Va. to Ludington in November. Interlake states that the company does not yet have specific plans for the tug.
The LT-805 will undergo improvements and upgrades while she is permanently moored next to the SS Spartan.
AGLPA Releases Video Featuring Wind
In the third video in the American Anchor series, the American Great Lakes Port Association shows how more than 100 U. S. and Canadian ports provide off ramps to vessels carrying wind turbine components from manufacturing facilities to regional wind farms. Once installed, this sustainable source of electricity helps power homes, businesses and cities. To view the video and share it on your socials, go to www.youtube.com/watch?v=gQwz0P45mCo.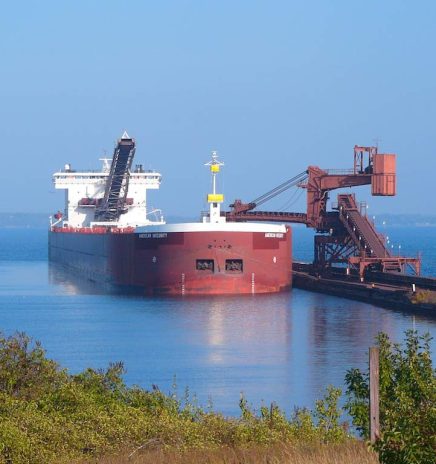 American Steamship Company, a pioneer in Great Lakes marine transportation, is the first domestic ship owner headquartered in the State of New York to participate in Green Marine, the leading... Read More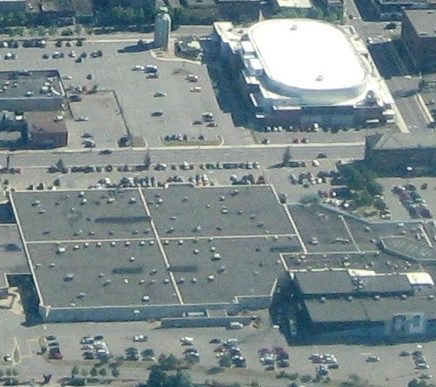 Algoma Central Corporation (TSX: ALC) has sold Station Mall, a large regional shopping complex located in Sault Ste. Marie, Ontario. The transaction closed on June 30, 2022. Station Mall, a... Read More