Laker Launch: Mark W. Barker Hits the Water
October 28, 2021, is a date that will go down in history for many stakeholders throughout the Great Lakes/Seaway system. It's the day Mark W. Barker became more than president of The Interlake Steamship Company. It's the day his namesake was launched at Fincantieri Bay Shipbuilding.
The 639-foot self-unloader has been moved out of drydock, with finish work taking place over the winter. She will begin trading in the spring.
The ceremonial launch in Sturgeon Bay, Wisc., recognized Interlake as building the first U.S.-flagged laker in nearly 40 years. Speakers include Mark Barker, and his father, James Barker, company chairman. Honorary launch sponsor was Helen Sharp, wife of Ian Sharp, Interlakes director of engineering for fleet projects.
Sharp began design work on the new laker in 2017. He continues as project manager, representing the company at the shipyard and through ongoing technical discussions.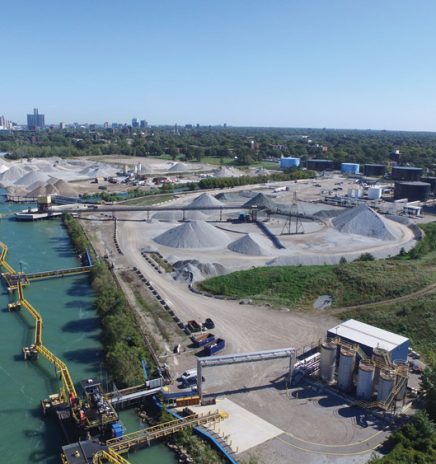 In 1993, McAsphalt Industries acquired an idle ship fueling facility in Windsor, Ontario, and formed Sterling Fuels Limited. Initially, the new company focused on supplying marine fuels on the Canadian... Read More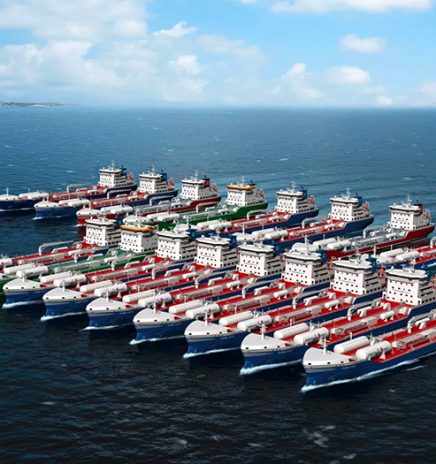 Algoma Central Corporation (TSX: ALC) has doubled its investment in the FureBear joint venture, and will construct four additional dual-fuel ice class 1A 17,999 DWT climate-friendly product tankers with their... Read More