Moving Commodities: How International Logistics Complications Are Impacting Great Lakes/Seaway Shipping
How is your business or member businesses in the Great Lakes/Seaway region being impacted by challenges in the global supply chain?
We've seen both challenges and opportunities posed by global supply chain disruptions. I'll provide an example of each. Perhaps our greatest challenge has been availability of containers for our customer base. Notwithstanding the fact that ocean container rates have reached record-high levels, we've found shippers challenged to access the containers they require, particularly for imports. Asia and Mediterranean origins have been some of the most difficult regions to fulfill booking needs. From an opportunity perspective, our unique capability operating as both an inland intermodal ramp and a maritime port has offered our customers the ability to flex between modes of transportation between containerized shipments versus loose breakbulk cargo direct on vessels to navigate through these challenging times. We've seen our customers adjust back and forth based on container availability and freight rate considerations. In the current environment, providing options is key. With our recent announcement of capability to handle maritime containers on the Seaway direct via vessel, we are excited to add this additional option to our suite of services.
Jonathan Lamb
President
Lake Superior Warehousing
In 2020, most terminals across the GL saw decreases in tonnages. Due to the pandemic, shippers were slowing down, and the receivers themselves had inventory levels that didn't need replenishing. In 2021, there has been a huge demand for commodities coming into the Great Lakes, and our terminals have seen a substantial increase in different commodities. We've seen increases probably above our five-year average. That has created congestion at the different terminals because were making up for cargoes that didn't come in 2020. Space has been in demand. We've always had the mindset that we need to chase the cargo. Now the challenge isn't necessarily chasing the cargo but finding the room for the cargo. It's been a tremendous challenge. The ships are waiting to discharge their cargo. And there's a lack of manpower and last-mile trucking. Its created congestion along the entire supply chain. We're hearing in the market that some of these shippers have cargoes stranded because of the capacity problem, even in the Great Lakes/Seaway region.
Frank Montecalvo
Vice-President Operations Ontario
Logistec Stevedoring
At World Group, we operate across multiple modes of transportation, so we are no stranger to many of the supply chain disruptions that you are now hearing about daily in the news. Like many in the industry, we are faced with congestion and delays at the ports and rails, equipment shortages and an extremely tight labor market affecting the availability of truck drivers. But unlike some of our competitors, we're fortunate to have been in business for over 60 years, and we believe our longstanding relationships have been key to competing and experiencing growth, even in such a volatile environment. Our industry experience and reputation has actually afforded us the opportunity to leverage today's market challenges and push us to innovate and meet the ever-changing demands of the market. For example, we hear from our customers that the more predictable their supply chain can get, the easier their life is. When we hear feedback like this, we act because delivering service that inspires drives us. Were proud of the significant investments we've made in technology and visibility tools to help overcome challenges our customers are experiencing. We believe the best and most innovative solutions are born from collaboration and a need to find a better way. We pride ourselves on letting our customers' needs drive our supply chain solutions.
Jackie Csiszar
Vice President
World Shipping, Inc.
We see the current supply chain crisis as an opportunity for Great Lakes/St. Lawrence shipping, as our system centered on the movement of bulk-oriented products has shown a remarkable amount of resiliency during the pandemic. The media focus on how supply chains work globally has turned a much-needed spotlight on the significant role of marine shipping to deliver the goods that we need in our daily lives. The Great Lakes/St. Lawrence system remains an efficient, reliable, congestion-free and green corridor. Also, for the first time in many years, we are seeing momentum behind and the expansion of container services in the Great Lakes. There are new feeder container services from Hamilton to Montreal, expanded services from Cleveland to Ontario, Nova Scotia and overseas. We have seen new announcements from the Port of Duluth-Superior that they now have the infrastructure in place to expand their rail/trucking container services to also accommodate ship deliveries and exports. These developments very much complement what is happening globally. Port of Montreal has also become a significant player in receiving containers not just from Europe but also Asia and has put many processes and technologies in place to improve land-side connections. We believe that the time is right to promote our system as a way to relieve some of the pressure in other transportation gateways and to really develop government policies and attract investment that maximize the potential of the world's longest navigation system in the longer term.
Bruce Burrows
President and CEO
Chamber of Marine Commerce
Members of the U.S. Great Lakes Shipping Association represent a vessel's owner or operator at each U.S. port-of-call and take care of the needs of that vessel and its crew while there. We are reminded of our commitment during these challenging times.
John Crowley
Executive Director, United States
Great Lakes Shipping Association
Editor's Note: Stakeholders Speak is a new section in Great Lakes/Seaway Review. In each edition, we will share stakeholders' responses to a single question. Our hope is that their answers will inform and encourage innovation.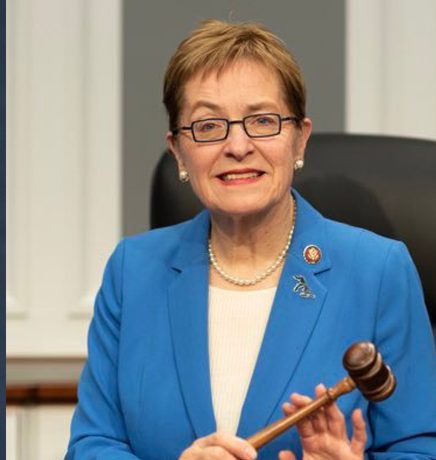 The Vital Role of the Great Lakes-St. Lawrence Seaway Development Corporation I often say that the Great Lakes region is the workhorse that powers our nation. Driving America's industrial and... Read More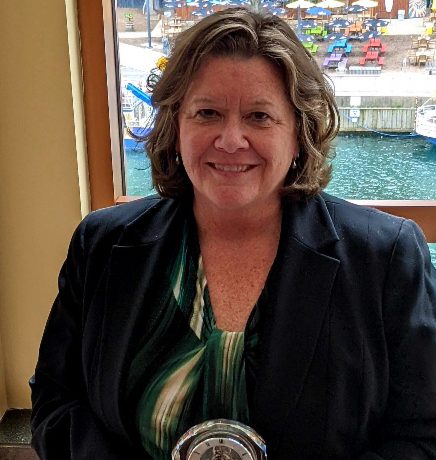 By Christi Kleiner Marie Strum, chief of the Engineering and Technical Services Division for the U.S. Army Corps of Engineers Detroit District, is the recipient of the Great Lakes/Seaway Review's... Read More