New Biodiesel Era: CSL Completes the World's Longest-Running Trials on Marine Engines
With sights on decarbonization and environmental stewardship, CSL recently completed trials using B100 biodiesel to power bulk carriers and self-unloading bulkers in the Great Lakes. Testing began in 2020 and ramped up to include half of the company's Canadian fleet in 2021, with trials closing in November. Results are promising.
"Reducing the carbon footprint of our fleet is a strategic imperative at CSL, and these trials clearly demonstrate the viability of biodiesel as a practical and effective option to drastically reduce our GHG emissions," says Louis Martel, CSL Group President and CEO.
Accumulating nearly 30,000 running hours in the 2021 assessment with eight ships, the trials demonstrated a 23% total fleet life-cycle reduction of carbon dioxide compared to marine gas oil (MGO). The 23% reduction takes into account the entire life cycle of the fuel, through production and delivery, to final use and consumption. CSLs long-term projections estimate that the company could achieve a 35% reduction in CO2 equivalent per metric ton-meganewton by 2030 compared to 2005.
Working with two business partners, the fuel was sourced and produced in North America by Canada Clean Fuels. Windsor-based Sterling Fuels delivered the biofuel to CSL aboard the M/V Sterling Energy, starting in Hamilton, Ontario and then shifting to Windsor in 2020.
The B100 biodiesel is a second-generation fuel, primarily made from soybean residue oil not used in food production and, most notably, one that entails no changes or modifications to ships' engines.
"It's a drop-in fuel," explains CSL Naval Architect Yousef El Bagoury, "and very easy to use. We've ruled out using all other fuel options as non-viable, including LNG, LPG, ethanol and methanol.
"Biofuels are at liquid ambient temperature, so they're easy to transport. But when we start looking at LNG and cryogenics, it gets a lot more complicated. A lot of the infrastructure for LNG just doesn't exist and would have to be built out. Biofuels are so much easier because we can use existing infrastructure," El Bagoury continues.
"An important highlight of the trials is their full completion with no technical issues; we've successfully completed more running hours than anyone using biofuel."
To achieve final results, emissions testing and fuel analysis were conducted at different bio-concentrations to measure environmental compliance, starting with a blended fuel that included marine diesel oil and then graduating upward to pure biofuel alone classified as B100 which was used solely in the 2021 trials. Fuel was tested at all operating loads and rigorous risk assessments were taken into account, including spill-kit compliance and multiple levels of regulatory compliance and reporting.
Whats Next?
Final regulations of the Clean Fuel Standard due this spring will direct biofuels future on the lakes and seaway.
Sterling Fuels provided 17 million liters of biofuel to the eight trial ships last year, making requisite modifications to an existing large-bulk fuel storage tank before service could begin. The tank was repurposed with clean hoses, dedicated pumps and blending systems exclusively for the delivery of biodiesel to avoid the possibility of cross-contamination, explains Sterling Vice-President Adrian Mitterhuber.
The CSL trials are generating wide interest in the future of biodiesel, and Mitterhuber is fielding calls from clients who want to know more. But for the most part, industry insiders and future consumers are taking a cautious approach.
"Our customers on the Great Lakes are laying back just a little to watch and see how things are going with CSL," says Mitterhuber.
The fuel is more costly than marine-grade oil, and if it becomes popular, additional capital investments will be needed to make sure the company can secure a high-quality supply for its customers.
"We were able to keep costs down and satisfy the volumes required for the trials," says Mitterhuber, "but if it takes off, we'll have to scale up and there will be costs involved with that. Right now, we see this as a transitional fuel. It's a bit of an emerging technology, and we cant definitively say that in five years or 10 years, it will be the answer.
"But no matter what kind of fuel is being used, the technology needs to be advanced so that emissions released into the atmosphere are significantly reduced or eliminated. This could also come as a new technology. There is a lot of research going on now around hydrogen batteries and fuel cells, for example."
If production scales are increased and credit programs are enhanced to bridge most of the cost differential with marine diesel, biofuel could be "a home run ball for the maritime industries and governments on both sides of the border in achieving carbon dioxide reductions," says Allister Paterson, executive vice president and chief commercial officer of CSL Group. Still, many hurdles remain.
"We've shouldered a lot of the heavy lifting and the necessary research and development and, frankly, biofuel works," said Paterson during a recent webinar presented by the Chamber of Marine Commerce. "So why don't we just use it? Because it's expensive and there's no ready supply in the Great Lakes area. We still need readily available supply and main fueling points.
"Governments can expedite carbon reduction by introducing mechanisms to incentivize biofuel usage today. We need to see both the U. S. and Canadian governments approve biofuel as an approved marine fuel. And both governments and the IMO need to recognize the life cycle benefits of biofuel to reduce new carbon into the atmosphere versus fossil fuels.
"So, forget 2050. Why not create a largely carbon-free transportation corridor on the Great Lakes and St. Lawrence Seaway for those ships that can do it, by 2025? It's possible."
Regulatory Issues
The proposed regulations for the Clean Fuel Standard were published in December, and final regulations are targeted for publication this spring.
Among other goals and directives, an executive summary published in the Canada Gazette in December, describes a provision for establishing a complex credit market whereby the annual carbon intensity (CI) reduction requirements could be met three ways: (1) actions that reduce the CI of the fossil fuel throughout its lifecycle, (2) supplying low-carbon fuels and (3) specified end-use fuel switching in transportation. Parties that are not fossil fuel primary suppliers could participate in the credit market as voluntary credit creators by completing certain actions.
To achieve the goals of GHG reduction, the Canadian government has also established a Clean Fuels Fund to provide C$1.5 billion of investment during the next five years, providing opportunities to fuel Canada's transition to clean energy. This commitment was re-affirmed in Budget 2021 and aims to minimize the risk of capital investment required to build new or expand existing clean fuel production facilities.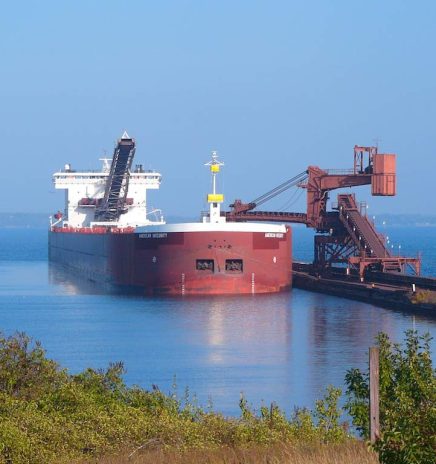 American Steamship Company, a pioneer in Great Lakes marine transportation, is the first domestic ship owner headquartered in the State of New York to participate in Green Marine, the leading... Read More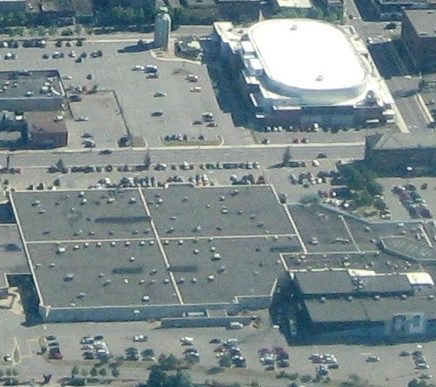 Algoma Central Corporation (TSX: ALC) has sold Station Mall, a large regional shopping complex located in Sault Ste. Marie, Ontario. The transaction closed on June 30, 2022. Station Mall, a... Read More