Port Windsor to Supply One Million Tonnes Aggregate for New Battery Site
The docks of Port Windsor will deliver more than one million tonnes of aggregate (or crushed stone) to prepare the $5 billion EV battery plant site for construction.  The massive factory — being touted as Canada's first gigafactory — will be the size of about 112 NHL hockey rinks.
Ships are being secured to deliver the vast sum of material to Port Windsor before year end.  One million tonnes will require more than 50 marine deliveries from northern Michigan, Ontario, and Ohio quarries.  Once delivered to the port, 400 truckloads per day will deliver the aggregate to the plant site in Windsor's east side Twin Oaks Industrial Park.  This work is expected to continue for the next three months.
South Korean battery manufacturer LG Energy Solution and European automaker Stellantis, alongside all three levels of government, announced the "largest automotive investment" in the province and country, which will bring the first lithium-ion electric vehicle (EV) battery plant to Canada.  It's set to be operational in 2024.
The plant is a joint venture between Stellantis and LG Energy Solution, and is being supported by the city, province and federal government through incentives and funding.  Justin Falconer, CEO of Workforce Windsor-Essex, said on top of the 2,500 jobs at the plant, he anticipates "up to 10,000" spin-off jobs.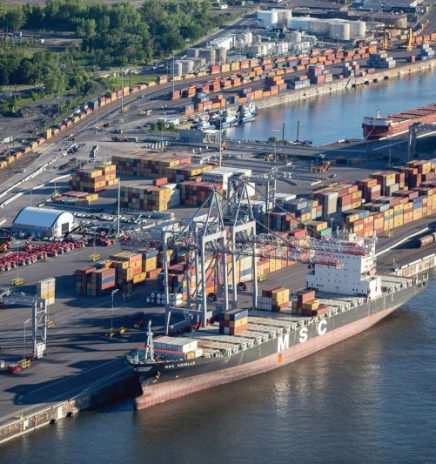 Supply chain problems impacted nearly everyone across the United States over the past few years. The videos and photos capturing ships backed up and waiting to be unloaded at the... Read More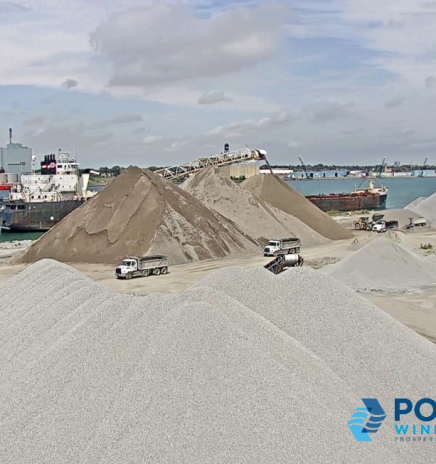 The docks of Port Windsor will deliver more than one million tonnes of aggregate (or crushed stone) to prepare the $5 billion EV battery plant site for construction.  The massive... Read More