Preparing for the Future: Jody Peacock Focused on Growth as New Ports of Indiana CEO
Ports of Indiana's new CEO is not new to the statewide port authority, which operates three ports on the Great Lakes and Ohio River.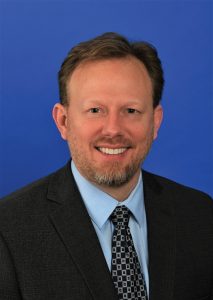 After serving 22 years in various positions at the port, the Ports of Indiana Commission named Jody Peacock as its CEO in February. He was most recently senior vice president for business development. Peacock succeeds Vanta E. Coda II, who served as CEO from 2018 to 2022.
"I see tremendous opportunities for Ports of Indiana right now, and I feel fortunate to be given the chance to lead this organization into what will be a very exciting time for growth and development at our ports," Peacock said.
He added that he is proud to be part of the share in the organization's 60-year-plus history, but that he is focused on the future.
"I am immensely proud to be part of the Ports of Indiana team and to share in our past success, but as I look to the future, I am even more excited to build on the relationships we have formed with our customers, our industry partners and community leaders to increase the contributions our ports make to Indiana's economy," he said.
Peacock's goals are "growth, growth and then more growth," he said. "Right now, our ports are going through a $60-million expansion that will drive major business growth, and more projects are on the horizon.
Maintaining relationships are a key part of growing Ports of Indiana into the future, he said, adding, "We grow our business by helping our customers grow theirs."
He said his vision is to develop a world-class port system that operates as an agile and strategically driven enterprise and is "keenly focused on growing Indiana's economy."
To do that, he said balance is important, whether that is between government and business, profit and stewardship or environment and industry.
"I also want our team to think big and consider options outside the box," Peacock said. "We're going to explore new ways to add value and create economic development throughout the state, even if that means looking outside of our current boundaries."
From The Land to the Water
Peacock's career trajectory was not that of a typical port CEO, although he notes that many of those in the port industry, like him, have an agricultural background that he believes helps instill the work ethic he credits for much of his success.
Peacock grew up on a pig farm in Union City, Ind., and worked on it alongside his parents. He said they have always been the most influential people in his life and helped to instill in him a belief in fairness "and the idea that you can figure out just about any problem if you think about it long enough.
He described himself as always being a farm kid at heart and said agriculture is a critical component of work within the ports industry.
"But beyond the corn, beans, feed and fertilizer, there's also a 'whatever-it-takes' work ethic that I clearly got from my dad and my mom, which translates well from farming to the ports. Now, I am not sure I can draw many parallels from the hours I spent castrating pigs with my mother on our farm in Union City, Ind., but it's interesting to see so many people in our port world have ag backgrounds. 'It's no accident we have a lot of former 'farm kids' working at our ports, and I've found that's a pretty good model for hard work and success."
Originally, Peacock believed his future would be as a journalist. He received a bachelor's degree in journalism from Ohio Wesleyan University and worked for a Gannett newspaper for several years before joining Ports of Indiana.
"Journalism provided me with a great foundation for communicating with people, being able to put together a story or a proposal based on sound research and, most of all, presenting complex issues in a way that's easy for people to understand and support," he said.
Once he saw a downward trend in the newspaper industry, however, he started looking for "something different." That's when he came across a position as communications manager with Ports of Indiana in 2001.
Strangely enough, his role in communications started with a miscommunication.
"Funny story," he said. "I got a voicemail from the hiring manager asking me about my interest in working with the Indiana Port Commission. Well, at the time, I didn't even know we had ports in Indiana, and since I grew up on a pig farm, I thought she was asking about the Indiana PORK Commission. Boy, was I surprised when I found out she was talking about ports instead of pigs. That experience was one of the reasons we changed our name a few years later to Ports of Indiana."
It didn't take Peacock long to learn he loved working for the port authority, and he decided to take steps to make sure he had the knowledge he needed to grow within the industry, going back to school to get his Master of Business Administration (MBA) at Indiana University's Kelley School of Business.
Returning to school gave Peacock opportunities to participate in unique international business programs in Beijing, Shanghai, Singapore and Bangkok, and also to lead strategic consulting projects for a variety of businesses, which Peacock credits as an extremely beneficial experience to bring back to the port system.
Ports Of Indiana Accomplishments
When considering his tenure at Ports of Indiana, Peacock said his most rewarding accomplishment has been the organization's overall transformation and "tremendous growth" over the past two decades.
"This organization has transformed from a narrowly focused government-funded agency to a rapidly growing self-sufficient enterprise with customers around the world," he said. "This was by no means a one-person accomplishment, but the result of hard work by many people on our staff and board over many years."
Since the Ports of Indiana opened, 80 percent of the sites' original land has been developed, and the ports have expanded five times. Ports of Indiana currently has 2,800 acres of land and $60 million in expansion projects under construction.
"I've had the pleasure of leading the development of multiple strategic plans and business initiatives that helped reshape our organization and expanded our authority to cover the entire state," Peacock said. "I've also had the honor of being appointed by three Indiana governors to serve on binational boards that established new regional economic and environmental policies, and by Governor Holcomb to the Volkswagen Environmental Mitigation Trust Fund Committee to oversee distribution of Indiana's Volkswagen settlement."
Peacock also led efforts to secure the two largest shipments in Ports of Indiana history: project cargo for a $1 billion power plant in Michigan and 500,000 tons of emergency iron ore shipments for local steel mills.
Additionally, he led a multi-year initiative to attract POSCO, the world's fifth largest steelmaker, to develop a new facility at the Jeffersonville port and efforts to make Ports of Indiana the first Foreign-Trade Zone grantee in the United States to receive multiple Alternative Site Framework designations, reducing the cost and time for businesses to apply for zone status. As a result, Indiana became the second state to have all counties (92) approved for the fast-tracked FTZ status – behind only Delaware (3 counties).
He also directed a campaign to pass legislation that authorized Ports of Indiana to develop projects anywhere within the state's borders. It passed with near unanimous approval and earned two industry awards.
Peacock is also proud in his tenure with the port system, Indiana has earned two top-35 port rankings in U.S. National Transportation Statistics for Port Shipments after not previously having any ports ranked inside the top 40.
That's not to say that the job is without its challenges.
Funding will always be a challenge in the port industry, he said, even more so since Ports of Indiana does not receive public tax dollars to support day-to-day operations.
"So, we have to be entrepreneurial stewards of our ports," Peacock said.
Additionally, the industry is dependent on aging infrastructure at ports, locks and shipping channels, and it will be important going forward to make sure federal funding is available to support waterways and ports, he said.
"We operate ports on the Great Lakes and the Inland Waterway System, so we feel the effects of challenges and constraints in both systems," Peacock said. "When a system fails, the impacts on our regional manufacturing, agricultural and energy sectors are devasting. The port industry is not an easy place to operate, and it takes a special kind crazy to want to do this job, but it is an ever-changing environment filled with unique challenges and rewarding opportunities, which is why we love it."
Charting the Way Forward
Moving forward, Peacock believes it is important to make sure the port tells its story and because ports "operate largely out of sight and out of mind," not being located in large population centers, it is also important to remind people that Indiana's three ports support 50,000 jobs and contribute $8 billion per year to the state economy, he said.
"Chasing federal funding through grant programs is now mission critical for ports to support our future growth, and we have to design balanced and sustainable projects in order to be successful," Peacock said. "Almost everything we do needs to create both good public benefits and sound economic returns."
Commission Chairman Micah Vincent said the Ports of Indiana Commission is extremely pleased to name Peacock as its new CEO.
"Jody's extensive experience, customer-focused vision and deep understanding of the organization's economic development mission make him uniquely well qualified for this role," he said. "We thank Vanta for his past service and leadership, and we look forward to a bright future as we strive to grow our state port system."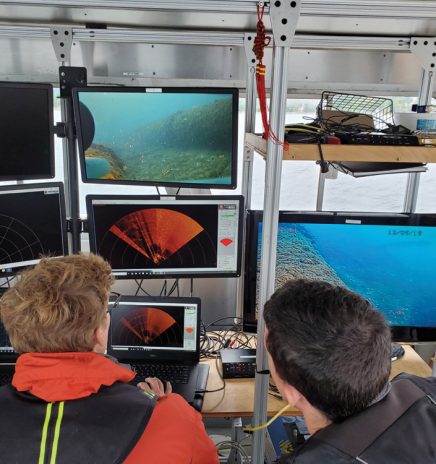 How to build and expand the Great Lakes maritime workforce continues to get close attention from states, colleges and training organizations and maritime trade and business groups. In June, Michigan's... Read More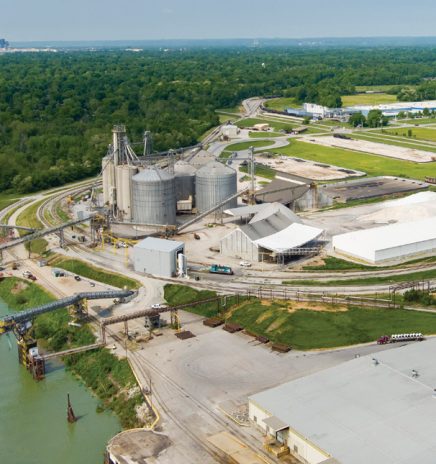 Ports of Indiana's new CEO is not new to the statewide port authority, which operates three ports on the Great Lakes and Ohio River. After serving 22 years in various... Read More