The Canadian Coast Guard Dedicates its Latest Icebreaker into Service
The Canadian Coast Guard (CCG) has officially welcomed the second of three interim icebreakers, CCGS
Jean Goodwill
, to its fleet. The CCG held a dedication for service ceremony for the CCGS
Jean Goodwill
in late August.
The three icebreakers were acquired to supplement the CCG's existing fleet during vessel life extension and repair periods, providing continuous on-water capability during scheduled maintenance periods.
The CCGS Jean Goodwill is named after Jean Cuthand Goodwill O.C., the first Indigenous nursing program graduate in Saskatchewan. She was a founding member of the Aboriginal Nurses Association of Canada, and served as the organization's president for seven years.
The CCGS Jean Goodwill will provide icebreaking services primarily in the Atlantic regions and the St. Lawrence Waterway as other icebreakers are being scheduled for major refits. The vessel is also equipped to support environmental response and search and rescue operations, when needed.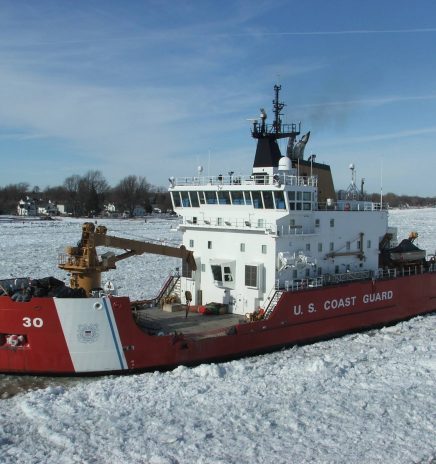 The U.S. Coast Guard's largest domestic icebreaking operation is underway in Lake Superior. Coast Guard Sector Sault Sainte Marie has started Operation Taconite in response to an increasing amount of... Read More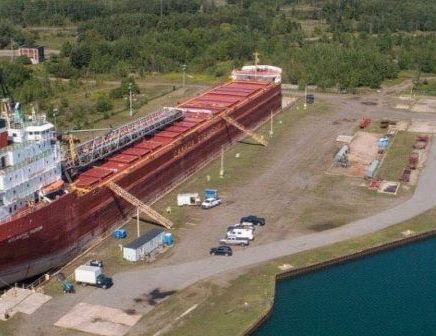 Heddle Shipyards has been awarded a $135.5 million dollar contract for the Vessel Life Extension (VLE) of the Canadian Coast Guard Ship (CCGS) Terry Fox. The nearly three-year project will involve an... Read More