Canadian Coast Guard Takes Delivery of AHTS Icebreaker
The Canadian Coast Guard has taken delivery of its third converted commercial icebreaker, the CCGS 
Vincent Massey. 
The CCGS Vincent Massey is now at its homeport in Québec City, Québec to prepare for the upcoming icebreaking season. The vessel joins the fleet of medium icebreakers that serve to keep Eastern Canada's waterways open and safe throughout the winter months.
In August 2018, the Canadian Coast Guard purchased three medium commercial icebreakers through Chantier Davie. In preparation for service, all three vessels underwent refit and conversion work at Chantier Davie in Lévis, Quebec . These ships were acquired to ensure the continuation of essential icebreaking services in Atlantic Canada, the St. Lawrence and the Great Lakes, as well as the Arctic, during vessel life extension and repair periods to the existing fleet.
This acquisition and maintenance of the ships was completed under the National Shipbuilding Strategy which helps ensure the Canadian Coast Guard continues to deliver essential icebreaking services, keeping shipping routes open and safe while preventing ice jams and flooding. The conversion and refit for the CCGS Vincent Massey included increasing the crew accommodation capacity, adding a heavy lift crane, increasing icebreaking capability and ship endurance.
The CCGS Vincent Massey is also equipped to support aids to navigation and provide emergency services such as search and rescue and environmental response.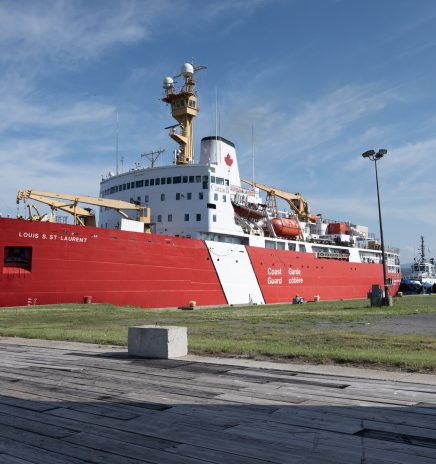 Canada's largest shipbuilder, Davie Shipbuilding, has acquired Finland's Helsinki Shipyard Oy, the world's leading builder of icebreakers and ice-class ships. While both shipyards will remain separate legal entities, the business... Read More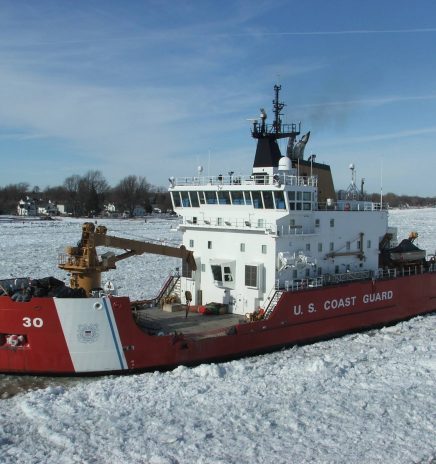 The U.S. Coast Guard's largest domestic icebreaking operation is underway in Lake Superior. Coast Guard Sector Sault Sainte Marie has started Operation Taconite in response to an increasing amount of... Read More