Cruising Back In: Passenger Ships Set to Return to Great Lakes/Seaway in 2022
By Christine Rohn-Tielke |
Passenger cruises will have been absent from the Great Lakes/St. Lawrence Seaway for two seasons when they return in next season.
"2020 bookings were headed for the highest-ever passenger count on the Great Lakes," says Rebecca Yackley, director, Office of Trade & Economic Development for the Great Lakes St. Lawrence Seaway Development Corporation (GLS). "And then, there was a worldwide shutdown due to Covid-19."
Yackley notes that while U.S. Great Lakes ports were ready to receive passengers again during the 2021 season, the Canadian ports were not due to a nationwide restriction.
Canada recently announced plans to resume passenger cruising. Since the timeframe is outside the systems season, cruise lines are currently booking 2022 and 2023 itineraries.
"Bookings are very strong," Yackley says. "Great Lakes cruising will be back in 2022 stronger than ever."
Behind the Scenes
Operators, ports and the customers are optimistic about the return.
"There is a lot of pent-up demand among travelers and so much buzz about the Great Lakes," says Michael Hicks, marketing communications director at American Queen Voyages. "Being able to cruise close to home has become important. And visiting all five Great Lakes in one trip is certainly appealing."
In September, a rebranding of Victory Cruise Lines and American Queen Steamboat Co. was announced. Together, they are American Queen Voyages. The familiar Victory I and Victory II will be renamed Ocean Navigator and Ocean Explorer, respectively. Company officials have recently visited ports of call and met with travel agents.
"There is something special about being on the water and stopping at ports along the way, whether on the rivers or lakes," Hicks says. "And ports are as anxious for our cruises to return as we are to get back to cruising. Passengers have been actively booking our cruises since the beginning of this year; in fact, we had a 12-day period of record-breaking booking recently."
The company is making plans to celebrate cruising's return to the Lakes in 2022.
"There is a lot of operator optimism and a lot of guest demand," Hicks adds.
A new player, Viking Cruises, will enter the Lakes during the summer of 2022 with four different cruise offerings and a new ship, Viking Octantis, designed for expedition-style cruising. It will carry 378 guests and feature an enclosed marina called the Hangar, where guests can embark and disembark small, high-speed excursion boats. Viking says the Octantis and Viking Polaris – due out later in 2022 – can navigate remote polar regions and the St. Lawrence River. Passengers will visit Canadian and U. S. ports on all five Great Lakes and the St. Lawrence.
"Viking is working to make this a success right off the bat," says Yackley, who has visited several ports with Viking representatives.
Hapag-Lloyd is taking a more cautious approach and will not resume their Great Lakes/St. Lawrence schedules until 2023.
"Plans have not been finalized for 2023 yet," says public relations representative Cindy Tannenbaum.
And, unfortunately, the economic impacts of Covid caused Blount Small Ship Adventures – which operated three 100-passenger vessels on the Great Lakes for years – to exit the cruise business entirely.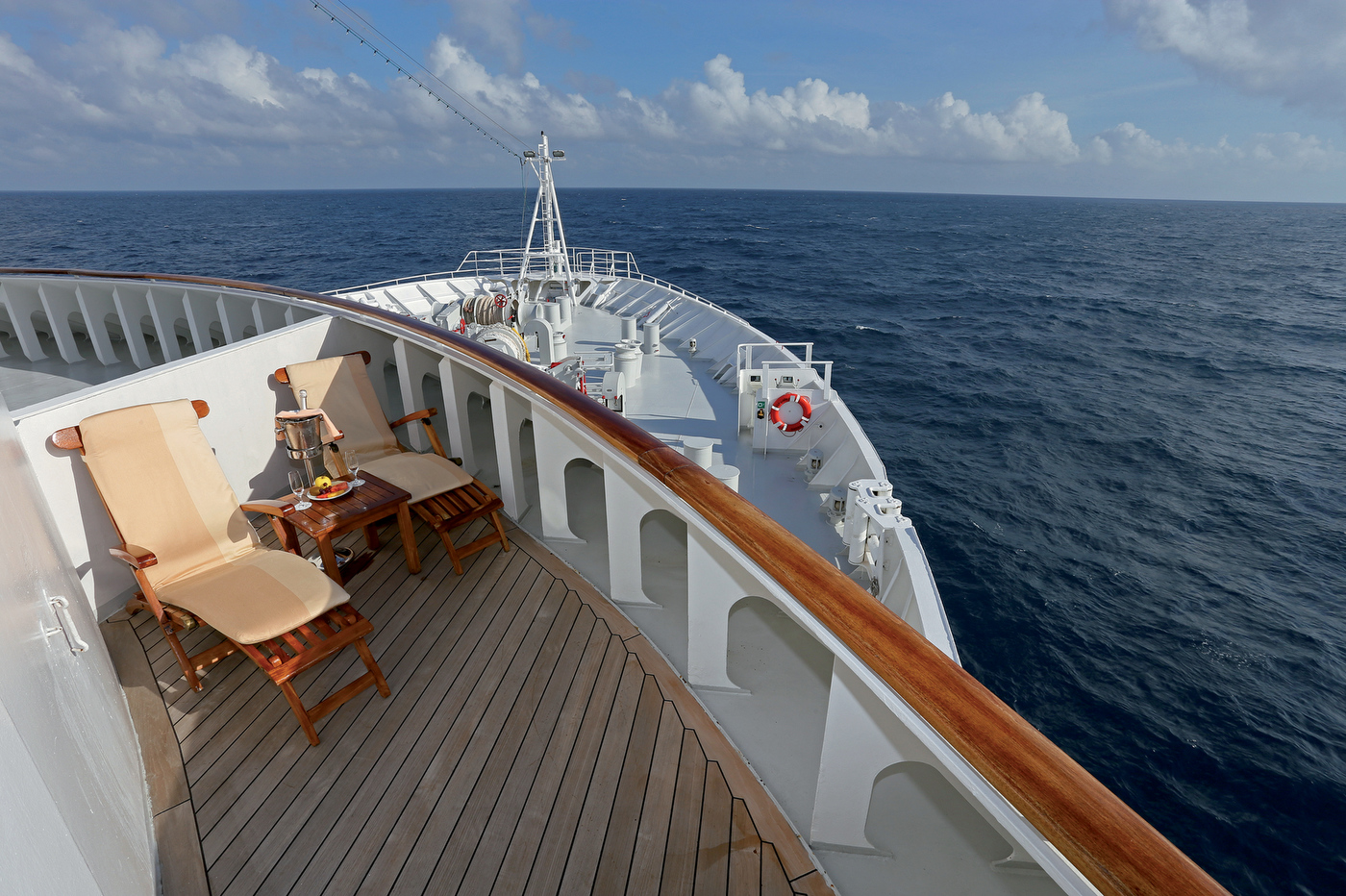 Anticipated Impacts
Returning cruise vessels, new ships and itineraries throughout the region and customer interest in cruising close to home should have a major positive impact on tourism and economic development in the Great Lakes states and Ontario in the next few years.
Yves Gilson, director, marketing & cruises, Port of Montreal, notes that the ports first 2022 passenger vessel arrival will be the Victory II (to be renamed Ocean Explorer), visiting Montreal on its way into the Lakes. Cruise revenues will be most welcome, "not only for the Port of Montreal, but for the whole tourism industry that has been badly hit during the pandemic," he says. "In a normal season, cruise operations bring more than C$3 million in revenue for the Port of Montreal and over C$30 million for the city in passengers direct spending."
"We have been working on three different levels to prepare for the return of cruising," Gilson adds. "With Cruise the Saint Lawrence, we have developed a passenger protocol, currently under review by health authorities, for the safe return of cruises at nine ports of call on the St. Lawrence. With the Association of Canadian Port Authorities Cruise Committee, we are developing an operational protocol for the safe return of cruises in all Canadian ports. And with our colleagues from Cruise Canada- New England, we are exchanging best practices and information in view of a safe return of cruising."
Since Montreal is at the crossroads of the St. Lawrence River and the Great Lakes, the port will benefit from the surge of interest amongst cruise lines developing new itineraries in the Great Lakes, according to Gilson.
"Muskegon is one of the Cindy Larsen busiest cruise ship ports in Michigan," says Cindy Larsen, President of Muskegon Lakeshore Chamber of Commerce. "Muskegon has a winning combination of a safe, deep-water harbor within walking distance from a charming, historic downtown. Passengers have many options for excursions on a relaxed schedule, resulting in a positive experience."
Muskegon's museums have been negatively impacted by the loss of cruising.
"Tour operators, guides, security and dock workers took the hardest hit during the pandemic with no business at all," Larsen says. "However, before the pandemic, we had projected 35 to 50 vessel reservations per year."
Muskegon currently has 17 ships scheduled to call in 2022.
On the western side of Adam Tindall-Schlicht Lake Michigan, Port Milwaukee anticipates the successful return of cruising in 2022. Port Director Adam Tindall-Schlicht says the port had expected passenger increases in 2020 and 2021, which did not happen. But he's optimistic about the possibility of welcoming more than 9,000 passengers in 2022.
"Milwaukee has become the turnaround port of choice," he says. "A number of cruises begin or end in Milwaukee. Unlike some Great Lakes ports, we have two designated cruise docks with access to amenities that passengers expect. Both offer easy access to the downtown area and attractions."
Located downtown, Pier Wisconsin hosts vessels like the Pearl Mist. Five minutes south, the South Shore dock is dredged deeper and can handle larger vessels. He indicates that Pearl Seas Cruises, which first visited in 2019, has signed a long-term agreement with Port Milwaukee.
"And Viking Cruises will come into the Lakes beginning in 2022," Tindall-Schlicht adds.
Milwaukee is working with both state and city health departments to ensure that pandemic protocols are in place. Port Milwaukee has signed the Cruise the Great Lakes Safety Pledge, drawn up by the Conference of Great Lakes and St. Lawrence Governors and Premiers, to assure that extra steps have been taken regarding passenger safety.
Terminal Improvements
Even before Covid, ports were investing in infrastructure to offer better passenger facilities. Projects continued during the cruise shutdown.
Montreal has two main passenger terminals located at the Grand Quay, formerly Alexandra Pier, which is open to the public daily and offers view of the river and city.
"The last piece of the Grand Quay renovation – an observation tower – will be completed by the end of this year," Gilson says.
In Muskegon, Larsen says that "Over the past few years, enhancements have been made to the community dock to make sure we have a strong retaining wall, plenty of bollards, trained dock workers, etc."
Muskegon intends to use grant dollars to expand the public dock facilities to accommodate the new, larger vessels planned for the Lakes.
Accommodating Customs
The upsurge in cruising in recent years led the Port of Cleveland to invest $600,000 in 2019 for a new U.S. Customs and Border Protection (CBP) facility to process cruise passengers upon their arrival. The new, permanent, compliant facility, originally scheduled to roll out in 2020, replaces waterfront tents where CBP clearance was conducted. The facility is ready to go for 2022.
Prior to pandemic shutdown in 2020, the Duluth Seaway Port Authority was working with CBP to determine requirements for an international passenger facility on Lake Superior. So far, the port authority and the Duluth Economic Development Authority have invested $40,000 to design a facility to welcome international passengers.
Viking's new Viking Octantis is expected to make seven port calls in Duluth in 2022. The projected economic impact of those visits is about $677,000.
University of Minnesota-Duluth Bureau of Business and Economics and Minnesota Sea Grant together examined cruising's economic impact on the local economy. The recently-released report, "Estimating the Economic Value of the Pleasure Cruise Industry in the Duluth-Superior Metropolitan Statistical Area," suggests that with 15 port calls, "the Twin Ports could reap between $1.2 million and $3.1 million. At 40 visits, cruise lines could inject $3.1 million to $8.1 million into the local economy, also supporting about 60 new jobs."
GLS's Yackley points out that U.S. Great Lakes ports do not yet have a regional economic impact study related to passenger traffic – and one is necessary and planned.
"Funding was directed toward a study in 2020, but Covid intervened," she adds, "However, it will be undertaken in 2022."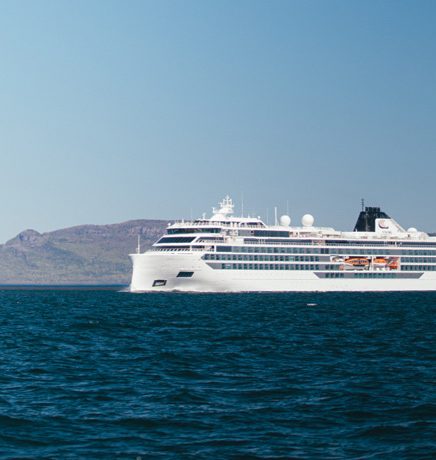 Thunder Bay is no stranger to cruise ships as a few smaller ships have passed through over the past decade, but the park-packed locale tucked on the shores of Lake... Read More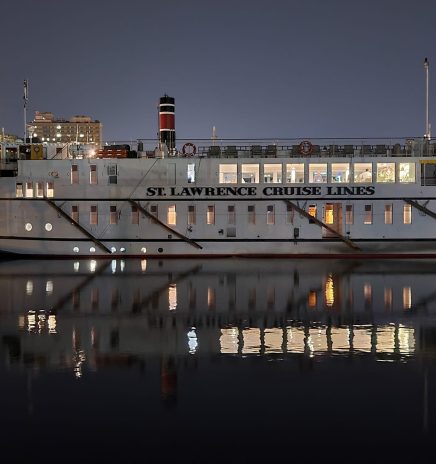 Due to an increasing demand for North American river cruising, St. Lawrence Cruise Lines has officially sold out all 2022 cruises and is now booking passengers for 2023. The strong... Read More