Getting Ready to Break: Heddle Shipyards Completes Work on Canadian Coast Guard Vessels
As the temperatures drop, the need for icebreakers approaches. An important part of keeping commerce moving during the shoulder seasons, shipyards in the Great Lakes/Seaway compete for contracts to build and maintain vessels for the U.S. and Canadian coast guards.
Heddle Shipyards operates yards at the Port of Hamilton, Port Weller Dry Dock and Thunder Bay Shipyard, all in Ontario. Over the last two summers, the company has handled drydockings for Canadian Coast Guard icebreakers that include Pierre Radisson and Martha L. Black.
The Radisson is the lead ship in her class and is based in Quebec City on the St. Lawrence River. She entered Port Weller Dry Docks for drydocking and refit. The work involved installation of a state-of-the-art, multi-beam retractable sonar transducer, which enables the vessel to perform oceanographic and mapping services in the Canadian Arctic.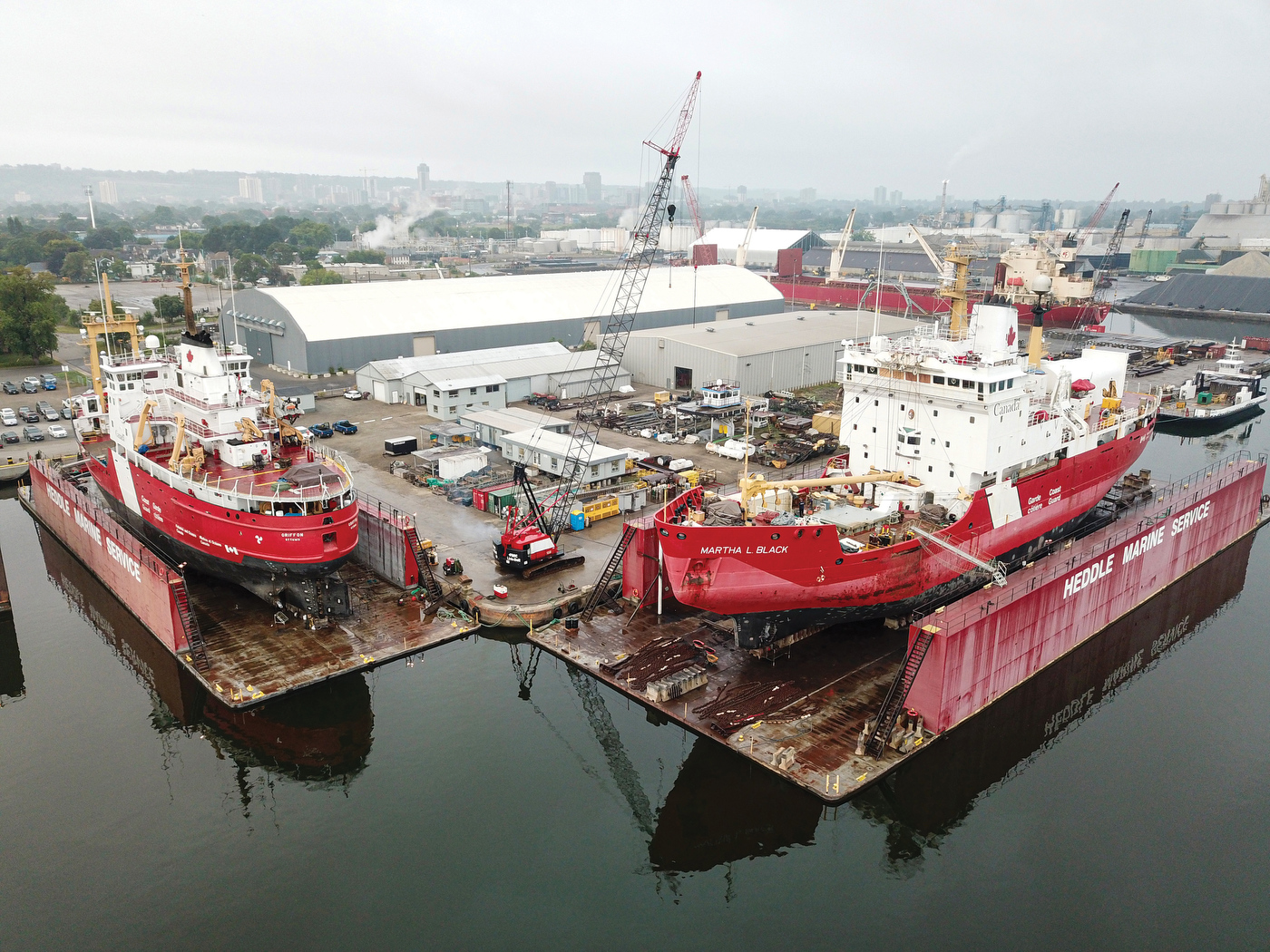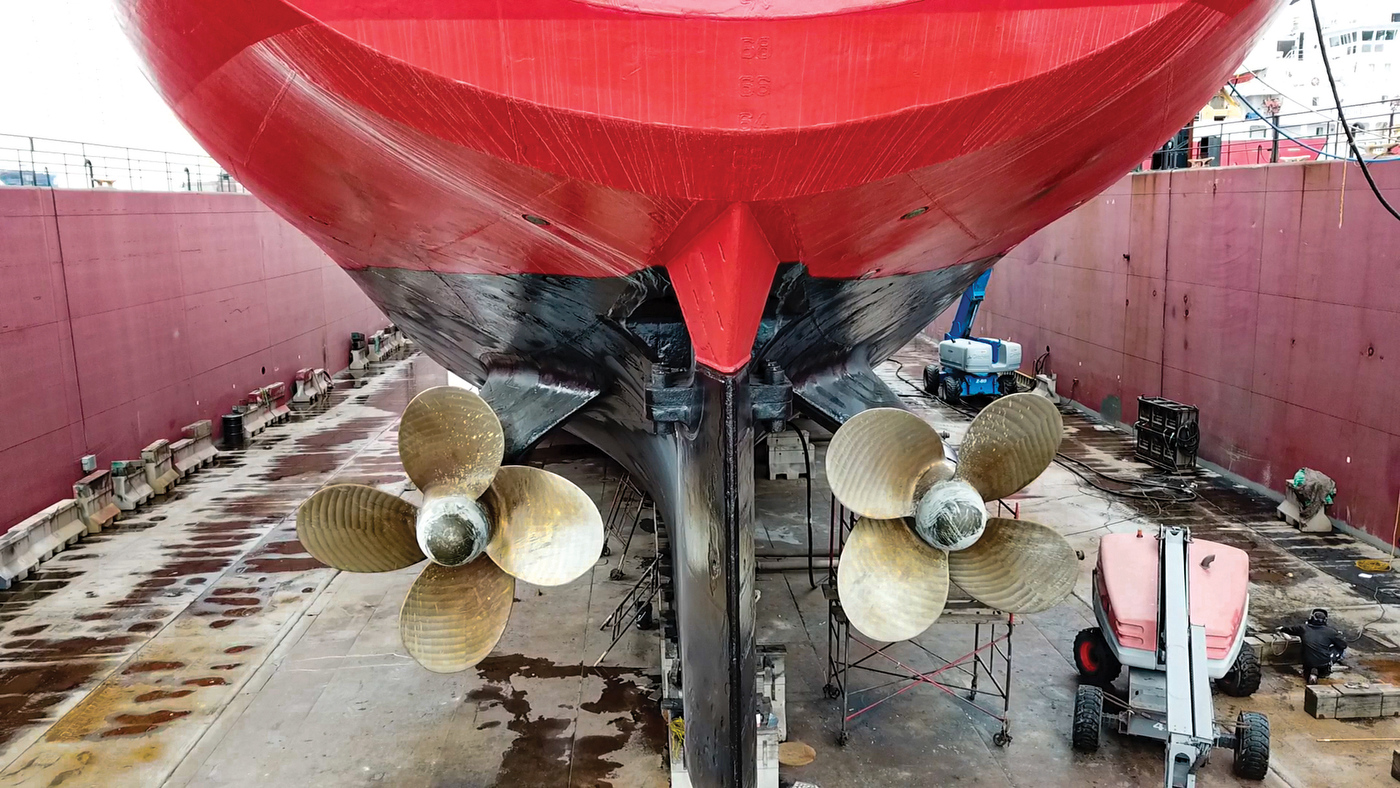 Martha L. Black underwent a five-year docking survey and planned repairs at the Hamilton yard. The work included removing and inspecting the propeller and tail shaft, valve overhauls, major galley refit, forward mast modification, sewage system replacement, main engine cooler replacement, above and below water hull coatings and freshwater tank coatings.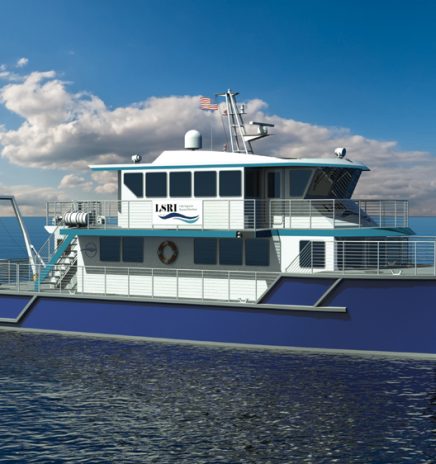 A special low-emissions research vessel being designed for the Lake Superior Research Institute at the University of Wisconsin-Superior entered the construction phase in October 2022. The LRSI commissioned leading digital... Read More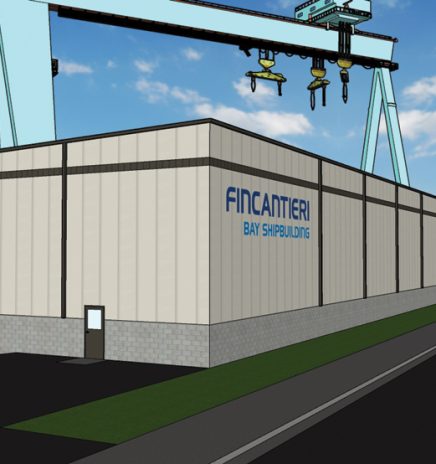 Fincantieri Bay Shipbuilding expects the completion of a new, 19,000-square-foot machine shop at its Surgeon Bay, Wisconsin, shipyard later this year. The company broke ground on the project last September... Read More