Head and Heart: Vincent Cioletti Turns Passion Into Position at the Port of Monroe
A father and three sons.
If I had to summarize my passion for the shipping industry, that would be it. My father sailed on the Oglebay Norton in 1991 and passion ensued. Fast forward 30 years and all three of his sons have a career in the shipping industry. My older brother, Joe, is a tugboat captain for the Geo. Gradel Co., and my younger brother, Dominic, is a deckhand on his tugs. I am the business and operations assistant at the Port of Monroe. As my good buddy, Josh Seago, would say, "Same corporation, different division."
My childhood consisted of shipwatching and going with my father to collect artifacts. Appreciating the history and importance of Great Lakes shipping is what led me to my job at the port.
I sailed on the Joseph H. Thompson in August, walking the same hallways the Navy sailors at D-Day did when she was the Marine Robin. That's history. The Port of Monroe is home to the oldest working tugboat in the world, the Georgia. Getting to drive by that every morning? As the great Dean Martin put it, "That's amore."
Surprising Connections
My first experience at the Port of Monroe was in 2011, at the age of 11, when we drove down to see the M/V Manistee laid up there. Little did I know it was going to be my home 10 years later.
"The bond between steel and spirit."
Those words hold a deeper meaning than some may believe. To some, these ships may just be large slabs of floating steel, but to those in the maritime industry, they are as much alive as the people who crew them. When we lose a boat to the scrapyard or the sea, it feels as if we have lost a dear friend. I heard this for the first time from my boss. This shared passion brought us together.
Paul C. LaMarre III and Mark Rohn (the Great Lakes Marine Hall of Famer, himself) are my bosses, mentors and biggest advocates. I am forever indebted to them. I barely knew who they were when I met them. If you ask them, they will tell you they are just regular guys, but the people of the industry know the truth. These men are representative of everything the shipping industry should be, and I am extremely fortunate to be able to learn from them every day – and I hope to follow in their footsteps.
Meeting Paul and Mark came as a surprise. I was applying for a job within a shipping company on a whim. Unbeknownst to me, my brother, Joe, reached out to Paul (whom he had met during his time at the Great Lakes Maritime Academy), asking if he would be willing to help me with my application.
Days later, I found myself at the Port of Monroe, meeting with Paul and Mark to gather as much information as I could on what it would take to obtain a position in the shipping industry. During this meeting, I informed them of my history. I attended Central Michigan University, worked on tugs, started and ran my own business, had extensive experience in accounting and entrepreneurship and I coached high school football. I followed that up with sharing my passion for the shipping industry.
Nothing came of that job application, as the company had hired someone before I even applied. However, almost half a year later, the Port of Monroe had a job opening. I jumped all over it. I interviewed, received the job and went to work the next day. Today, I handle all the financials and assist in operations at the port. I couldn't be happier.
Living the Dream
I've learned more than I could've ever imagined. I've met and built relationships with many great people – and I even went to work for them. In August alone, I decked on a tow for The Great Lakes Towing Company on the tug Mississippi, I sailed as a deckhand for VanEnkevort Tug & Barge, Inc. on the Laura L. VanEnkevort/ Joseph H. Thompson, and I assisted in an 18,000-ton load of the Herbert C. Jackson at the port.
I hope to have many more months like that one.
When Paul asked me about my dream job, I answered without hesitation, "Anything and everything that deals with the shipping industry." Paul and Mark have certainly given me the opportunity to fulfill that.
I will never abandon the passion. When I'm not at work doing the financials or loading/ unloading a boat, I regularly find myself at home rendering drawings of them or building models of them. My office shelves are graced with models of Huron Cements S. T. Crapo and Columbia's Sylvania. Behind the Crapo model sits a Crapo life ring and hung on the walls are several framed prints of my dad's photos.
I'm living proof of the bond between steel and spirit.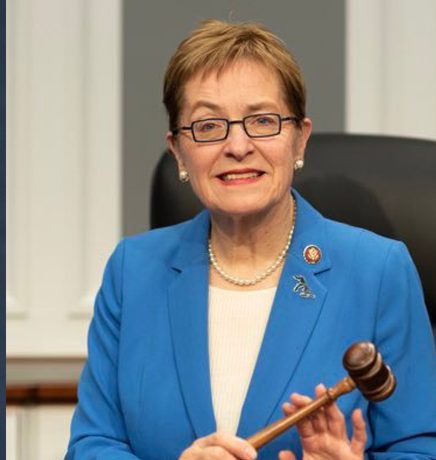 The Vital Role of the Great Lakes-St. Lawrence Seaway Development Corporation I often say that the Great Lakes region is the workhorse that powers our nation. Driving America's industrial and... Read More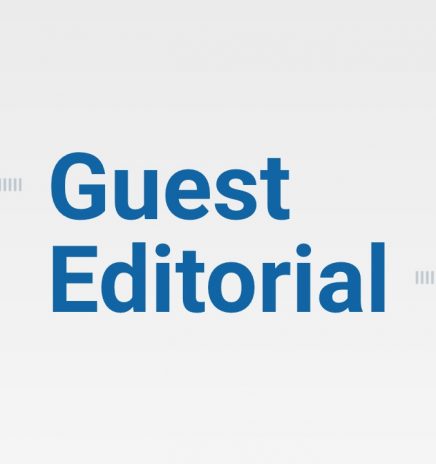 Unifying a network of multimodal hubs to support supply chains in Southern Ontario Read More