The Seaway of the Future
By Adam Tindall-Schlicht, Administrator, Great Lakes St. Lawrence Seaway Development Corporation |
Promoting the Seaway through partnership and collaboration
It is an honor to serve the stakeholders, users and customers of the Seaway on behalf of the Biden-Harris Administration as the eleventh Administrator of the Great Lakes St. Lawrence Seaway Development Corporation (GLS). One of my key priorities as Administrator is to expand utilization of the Great Lakes Seaway System in a sustainable and resilient way. President Biden said that "a good climate policy is good economic policy," and I believe the Great Lakes/Seaway maritime community is poised to demonstrate the President's vision to the world through partnership and collaboration.
Decades of investment and consistent system reliability have uniquely positioned the Seaway to weather the upheaval in global supply chains. Over the last 11 years, the United States and Canada have invested nearly $1 billion to modernize and rehabilitate Seaway infrastructure. But it hasn't just been investments by the Seaway Corporations. Great Lakes/Seaway ports in both countries have developed and harnessed new maritime, multimodal and intermodal transportation projects, making the region an economic powerhouse. All told, at least $230 million in federal funds has been invested at 16 U.S. Great Lakes ports since 2013 on these initiatives. Such investments have improved international supply chains by increasing port capacity and resiliency, by enhancing operational efficiency, by reducing port emissions, and by stimulating new workforce opportunities in Great Lakes/Seaway communities.
The past few seasons have seen unprecedented strains on global supply chains, but the Seaway System has consistently offered a reliable and adaptable shipping route, connecting the heart of North America to the rest of the globe. For example, U.S. agriculture exports have risen during the 2022 shipping season, thanks to investments made by ports to expand handling capacity. Additionally, investments in the Seaway System have made it possible not only to bring in project cargo, like wind turbines, but to export complex assemblies manufactured within the region.
New paradigms are being realized for cargoes in and out of the Seaway. In both the United States and Canada, work continues toward increased project cargo and heavy lift movements for new investments. Work continues toward the development of a systemwide maritime network to move containers. As Administrator, I intend to partner domestically and internationally as a champion of these industry-led innovations, working to promote the Seaway as a reliable and sustainable system in collaboration with System users and customers.
Projects like these, however, must include resiliency as a key component in infrastructure and economic planning to protect the Great Lakes from climate-related risks. Proactive and strategic climate adaptation will provide Great Lakes communities, ports and businesses with the tools to bounce back from adverse effects and storm surge events. The smart investments being undertaken today across the Seaway System will limit supply chain disruption through maritime greening and emissions reduction goals. Again, I am committed to working collaboratively with stakeholders to identify tangible opportunities to showcase the Great Lakes Seaway System as an example of a sustainable and green network to the world.
This is an exciting and inspired time for Great Lakes/Seaway shipping. One of the announcements emerging from the multilateral COP27 climate meetings in Egypt in November was an initiative announced by the U.S. and Canadian governments to establish a green shipping corridor network on the Great Lakes. I am excited to collaboratively work with Seaway partners on the network initiative and the Seaway teams look forward to realizing climate-related goals in 2023 and beyond.
The U.S. and Canadian Seaway Corporations will continue working collaboratively to keep the Great Lakes Seaway System competitive through infrastructure renewal and technology innovation, to communicate the value of marine transportation for economic growth, and to pursue opportunities for cargo growth and diversification worldwide. Together, we are creating a system that is economically, socially and environmentally sustainable.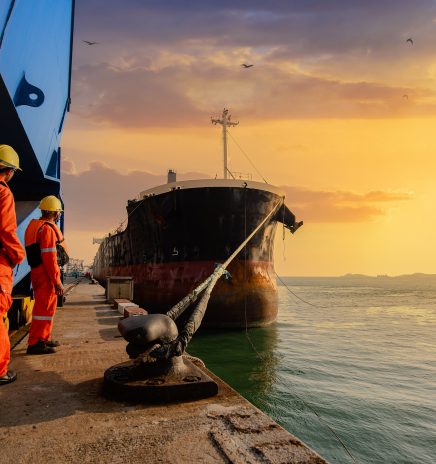 Twenty years ago, when I was a journalist working in newspapers, economists and various other experts were sounding the alarm about impending skills and labour shortages coming down the pipeline... Read More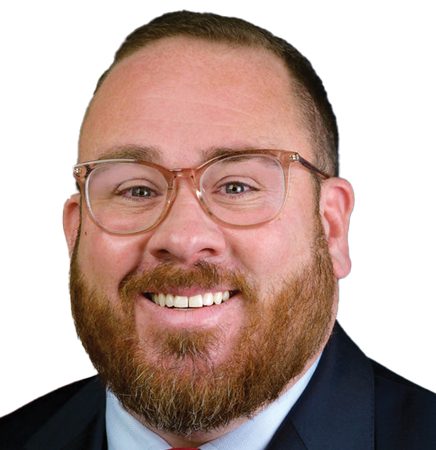 Promoting the Seaway through partnership and collaboration It is an honor to serve the stakeholders, users and customers of the Seaway on behalf of the Biden-Harris Administration as the eleventh... Read More