New Economic Development Authority Created for the Great Lakes Region
President Biden has signed the Consolidated Appropriations Act for Fiscal Year 2023 into law. The massive 4155-page bill provides $1.7 trillion in funding for hundreds of federal programs, including many that benefit Great Lakes ports and the region's commercial shipping industry.
Buried in the legislation is a small provision on page 1921 that promises to have a big impact on the future of the Great Lakes region.
Section 401 of the bill creates a new regional economic development commission for the Great Lakes to be called the "Great Lakes Authority." The Great Lakes Authority was first proposed as free-standing legislation (H.R. 7131) introduced by Rep. Marcy Kaptur (D-OH)  in the House of Representatives last March. Companion legislation (S. 5180) was introduced in the U.S. Senate in early December by Senators Debbie Stabenow (D-MI) and Rob Portman (R-OH). AGLPA has worked with the Congresswoman and her staff to develop the legislation and has supported its enactment.
The legislation signed into law is a modified version of the original bill. It establishes the Great Lakes Authority and models the new agency after three existing regional commissions – the Northern Border Regional Commission, the Southwest Border Regional Commission, and the Southeast Crescent Regional Commission. Here is how the new authority will be organized and the powers it will have in the region:
The GLA's geographic jurisdiction will be areas of the Great Lakes watershed in the states of Minnesota, Wisconsin, Illinois, Indiana, Michigan, Ohio, Pennsylvania and New York.
The GLA will be governed by an eight-person board, made up of one person to be appointed by the President of the United States, and one board member appointed by each of the Governors of the eight Great Lakes states. However, no state is forced to participate.
Day to day operations of the GLA will be administered by an executive director and such additional staff as the board deems necessary.
The GLA will assess the needs of the region and develop economic and infrastructure development strategies, plans and programs.
The administrative expenses of the GLA are to be shared by the federal government and participating states.
The GLA may make grants to state and local governments, tribes and public and non-profit organizations for projects that enhance: transportation infrastructure, telecommunications infrastructure, job and employment training, business development, basic healthcare, resource conservation, tourism, recreation, renewable and alternative energy, etc.
The GLA is authorized to receive up to $33 million/year in federal appropriations.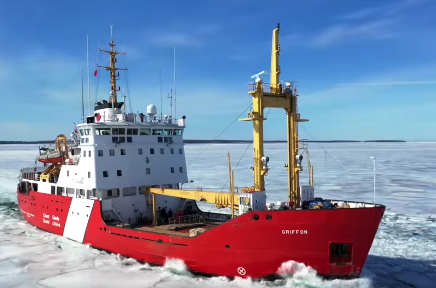 The Honourable Jean-Yves Duclos, Minister of Public Services and Procurement, on behalf of the Minister of Fisheries, Oceans and the Canadian Coast Guard, the Honourable Diane Lebouthillier, officially welcomed the... Read More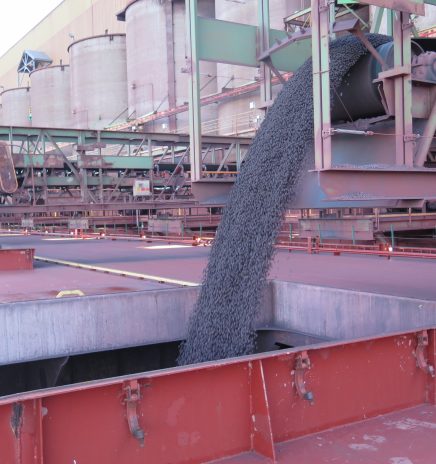 The Lake Carriers' Association reports that Iron ore shipments on the Great Lakes in August increased by 8.6 percent compared to 2022 to a total of 5.5 million tons. Shipments... Read More