The Backbone of Economic Development
The state of Ohio builds on its maritime assets
Growing up near the banks of the Ohio River on the west side of Cincinnati, as a child, it was always a thrill riding Anderson Ferry across the Ohio River, watching airplanes take off at Cincinnati Northern Kentucky International Airport, or visiting Cincinnati's historic train station, Union Terminal. Union Terminal just happened to greatly resemble the Hall of Justice from the cartoon "Superfriends" that I watched every Saturday morning. The Superfriends would deploy from their Hall of Justice headquarters via land, sea and air to fight crime. They were super indeed, but also multi-modal. I also liked watching the coal barges go up and down the river while I spent my summers working for the Cincinnati Recreation Commission at Sawyer Point Park and Yeatman's Cove.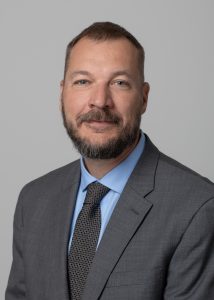 From an early age, I was fascinated with transportation. I headed up I-71 to Columbus to attend college at The Ohio State University and, when it came time to select a major within the college of business, transportation and logistics seemed like the obvious choice. This degree helped me secure a job working as a warehouse supervisor for Kroger. After a few years, I continued my track north in Ohio and found my way to Toledo where I worked for UPS and then Ryder Logistics. I became curious about the vessels I saw on the Maumee River and in Lake Erie that were much larger than the barges on the Ohio River. I wanted to learn more about where they were from and what cargo they were carrying. This curiosity led me to apply to become the Seaport Marketing Representative for the Toledo-Lucas County Port Authority in 2004 and have been there ever since. 
Transportation and Logistics 
Over my career at the Port Authority, I have had the opportunity to work across all modes of transportation and have witnessed both change and innovation. I developed an understanding that transportation and logistics is the backbone of economic development and supports the quality of life we enjoy by allowing access to nearly any product made anywhere in the world delivered where we want it and when we need it. This career choice also provided a good living for my family and afforded me the opportunity to meet many people, travel to new places, and to better understand our state and region's role and importance in the global supply chain. It was a great honor when the Ohio Department of Transportation (ODOT) invited me to become the first Chair of the Ohio Freight Advisory Committee (FAC). 
The Committee was formed in 2021 to guide the development of the Ohio State Freight Plan and create a forum to discuss freight related issues. The Committee is comprised of public and private sector members representing a broad cross section of modal, geographic and industrial components of Ohio's freight system. Members represent truck, rail, water and air modes as well as freight-related associations, planning organizations and federal, state and local government agencies. The FAC plays an important role in advising ODOT on freight-related priorities, projects and funding while communicating and promoting this work with other organizations throughout the public and private sectors. As Chair, I am making a concerted effort to ensure that maritime is well represented, and that the committee is generating feedback from the trenches that is useful to ODOT in their planning efforts. At our third meeting, the Freight Advisory Committee toured the Cleveland Cliffs steel mill in Middletown, Ohio, where rail deliveries of iron ore are received that were transloaded from vessels at the Port of Toledo. We followed up our visit to the steel mill with a visit to the Port of Cleveland where the FAC learned about new container trade on the Great Lakes and the many other commodities and projects that the Port of Cleveland is involved with. 
Our next meeting is scheduled in conjunction with the Ohio Conference on Freight this September in Cincinnati where there will be sessions covering all modes of transportation, including maritime. 
Focusing on Maritime 
With eight principal ports on Lake Erie and 162 commercial docks, Ohio is ranked 8th in the nation in maritime tonnage. Ohio also has a rich history in maritime transportation and shipbuilding and is home to iconic maritime institutions such as Interlake Steamship, Great Lakes Towing, and the National Museum of the Great Lakes. Maritime is an economic engine for Ohio supporting well over 130,000 jobs and generating $8 billion in business revenue annually. 
ODOT is currently working with a consultant and the FAC to draft a new Statewide Maritime Plan, that will build upon the 2018 Ohio Maritime Strategy. The Maritime Plan will seek opportunities to collaborate directly with owners and operators of the maritime transportation system (MTS) throughout the state. The plan will guide policies, prioritize projects, and identify resources that will increase the reliability, efficiency, and resiliency of the MTS. Finally, the plan will serve as a vehicle for educating citizens and decision makers on the importance of the MTS to the State of Ohio. 
It is a pleasure to serve with ODOT leadership along with my "Superfriends," on the FAC including our Vice Chair, Robyn Bancroft from the Ohio, Kentucky, and Indiana Regional Council of Governments. I look forward to utilizing my remaining time as chair of the FAC to ensure that Ohio remains focused on its maritime assets and is continuously improving its world-class multi-modal freight system.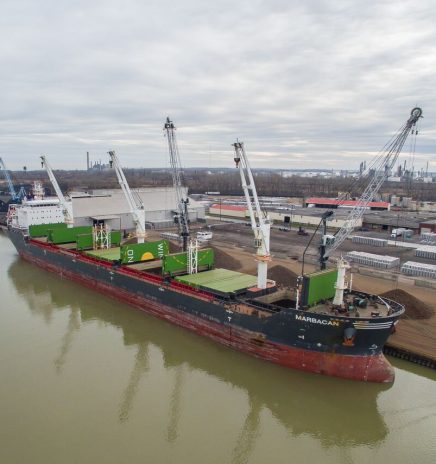 The state of Ohio builds on its maritime assets Growing up near the banks of the Ohio River on the west side of Cincinnati, as a child, it was always... Read More
In a time where there are differing opinions on most every topic, the need to improve the nation's infrastructure should be something we all agree upon. Unfortunately, that is not... Read More