Warehouse Expansion Opens at Clure Public Marine Terminal
A newly constructed 56,000-square-foot warehouse opened at the Clure Public Marine Terminal this month, featuring five truck bays and an enclosed railcar dock.
The new structure expands an existing 88,000-square-foot East Warehouse Annex, which opened in 2002, and brings total warehousing capacity for Duluth Cargo Connect to over 500,000 square feet. The new construction is part of a multifaceted $20.3 million project at the Clure Terminal that also includes 850 linear feet of dock wall reconstruction for two of the facility's ship berths. Dock wall reconstruction is scheduled to begin in the spring of 2024.
"The Clure Terminal serves as our region's multimodal logistics hub and general cargo terminal, so it plays a critical role in supporting our port and regional industry," said Deb DeLuca, executive director of the Duluth Seaway Port Authority. "Warehousing is an important component of what we provide at the terminal, allowing cargo to flow in and out efficiently to suit customers' supply chain needs. Opening this new warehouse is a win for the port and for the region as a whole, and we're very grateful to the federal and state officials and legislators who championed funding for this project."
Investment came from a combination of sources including the U.S. Maritime Administration's Port Infrastructure Development Program, the Minnesota Port Development Assistance Program and the Duluth Seaway Port Authority. Adolfson & Peterson Construction served as the warehouse project construction manager.
"Warehousing capacity is in very high demand nationwide, and that's certainly true here in Duluth-Superior as well," said Jonathan Lamb, president of Duluth Cargo Connect. "This warehouse expansion allows us to meet more of that demand and create more flexible supply chain solutions for our customers."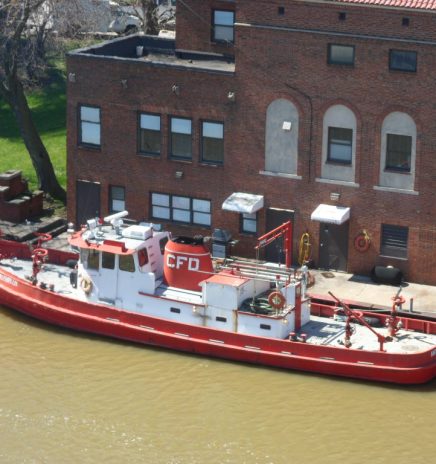 The Great Lakes Towing Company (GLT) has acquired the Fireboat Anthony J. Celebrezze. The purchase will allow the GLT to provide firefighting assistance for shipboard or shoreside fires, particularly in... Read More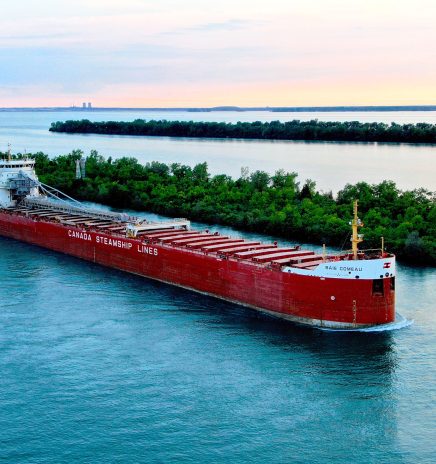 The CSL Group (CSL) has announced a significant milestone in its Great Lakes biofuel program. With a cumulative 75,000 running hours on B100 biofuel over the past four years, CSL... Read More